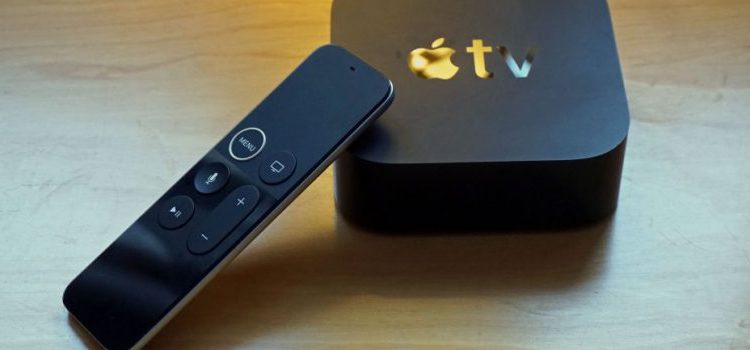 Apple TV 4K is a high quality smart video system that connects your TV to life. It makes all your favorite TV...

Apple TV 4K is a high quality smart video system that connects your TV to life. It makes all your favorite TV shows and movies even more amazing. Videos play in stunning detail with picture quality that's more true to life. Enjoy content from iTunes and apps like Netflix, Hulu, and ESPN — or use the Siri Remote to find just what you want.
The Great
Best streaming video available to compatible 4K
Greatest remote on the market
Fantastic Siri voice capability
Mirror mode from IOS devices
TvOS is smooth, intuitive and interactive.
Sleek interface looks great in 4K
Can control your Homekit devices
The Not
Expensive compared to competition
No 4K YouTube
No Dolby Atmos
Non-4K owners no real advantage over the previous model
Occasional lag while switching apps
The Conclusion
If you have the dough and live in the apple eco-system I highly suggest in picking one up.. It is so choice.
The Picture Quality
In three words. Breathtaking, Amazing, Perfection. The 4K gives you a crisper picture using four times more pixels than standard HD and (HDR) delivers brighter, more realistic colors and greater detail. The colors are amazing and the crisp lines make it far better than regular HD. I use iTunes as my main source of purchasing video and Older movies I had purchased such as The Princess Bride, or the James Bond movies have started showing up as 4K content. Combined with the newly available tvOS settings to match content frame rate, and HDR settings, older movies are much improved especially when HDR is captured. The black levels and popping colors of older film movies, along with the loss of frame conversion judder can result in a nearly transformative viewing experience. On the downside, telling the TV to switch display mode does result in a frustrating couple seconds of black screen as playback begins.
The Remote
It's small, intuitive, and so easily lost. The remote has rechargeable battery last forever, so much so that many don't realize it's rechargeable, they think it's just gone bad after a year. The Apple TV 4K remote has also been subtly redesigned: there's a white ridge around the menu button now, which makes the thing far easier to pick up correctly in the dark, and there's a new three-axis gyroscope in it for better motion tracking. It's still very sensitive and the touchpad is still frustrating. I manage to overshoot constantly.
The Final Thought
Apple has smashed the best streaming video quality available today, Dolby HDR, with the slickest, most intuitive, completely refined, and elegant feel. Add in Siri and Total iOS it's destroys any streamer around. If you just bought an expensive 4K HDR TV, accept no substitutes. I mean the price of stepping up to an Apple TV seem like your only true option.
While is quality is so superb there are some caveats. Apple TV doesn't support Atmos and it doesn't support YouTube in 4K HDR and it doesn't have Disney or Marvel movies in 4K HDR and it makes some 1080p content look funky.