I like to take a look at where I've been to evaluate where Im going. Technology is cyclical after all… wait no its not....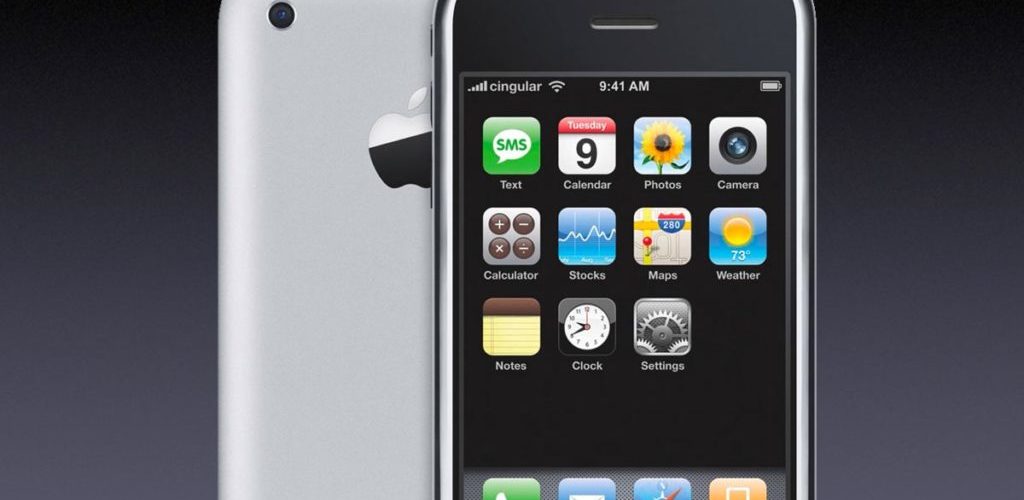 I like to take a look at where I've been to evaluate where Im going. Technology is cyclical after all… wait no its not. That said I still like all the feels that come rushing back like a flood of nostalgia every time I get my hand on the tech I grew up with. Im going to go back periodically and take a looking at the stuff that used to blow our hair back and get our minds rolling. Some of these device blew up and changed the world, some where ahead of their time and some just fell flat and became colossal failures. Today's throwback is at the very center of our every day life, The iPhone.
Eleven years ago  Steve Jobs announced a wide-screen iPod with touch controls, a revolutionary mobile phone, and a breakthrough internet device. But it wasn't three products. It was one product. And we got it, Steve. We got iPhone. Its mind boggling today to consider life with out this device. As a very early adopter, Yes I had my first of many iPhones the night before the release. One of the perks of working for Cingular at the time, I was instantly dependent on it. Since that day I have never spent another day in which I haven't touched an iPhone.
Steve said at the legendary iPhone reveal" iPhone is a revolutionary and magical product that is literally five years ahead of any other mobile phone. We are all born with the ultimate pointing device—our fingers—and iPhone uses them to create the most revolutionary user interface since the mouse."
The Stats
The original iPhone, based on the P2 device of the Project Experience Purple (PEP) team, code-named M68 and device number iPhone1,1, had a 3.5-inch LCD screen at 320×480 and 163ppi, a quad-band 2G EDGE data radio, 802.11b.g Wi-Fi, Bluetooth 2.0 EDR, and a 2-megapixel camera.
It was powered by an ARM-based 1176JZ(F)-S processor and PowerVR MBX Lite 3D graphics chip, manufactured by Samsung, with a 1400 mAh battery, and had 128MB of onboard RAM. Two NAND Flash-based storage tiers were available at launch: 4GB or 8GB.
More importantly, iPhone also included several sensors to enhance the experience, like an accelerometer that could automatically rotate the screen to match device orientation, a proximity sensor that could automatically turn off the screen when close to the face, and an ambient light sensor that could automatically adjust brightness.

Getting Back in Touch With My Roots
First grip on this old original iPhone, its so small, I feel like i could crush it with just a squeeze of my palm. I always like the look of it a lot more then the 3g or iPhone 4 models, something about the brushed aluminum. The power cord is huge, the 30 pin adapter is so ancient looking. As I power it on, I see the absence of so many crucial apps. No app store, no tv app no iMovie or podcast. Its like an iPhone with out the bloatware? where is Garage band or iTunes U? no emojis, or Facebook, or text tones or background pictures, newsfeed, drop down or drag up options,  As the white girls would say.. This is so basic. but it dose have a native YouTube app, so that is neat.
The iPhone is still 2g, not 3g so the internet is dreadfully slow and I can not send a multimedia message.. yeah, no picture messages. I did find a work around for this by emailing them to there sms number in an email format. I checked my Myspace which was still logged in on after 10 years. The cool thing about this particular iPhone, aside it being a day one model is I upgraded immoderately to the 3g the following summer, and I never updated the software after the December 2007 update, so this remains a pretty original iPhone.
All the pictures are fuzzy old mobile phone pictures, I used to think they where amazing. It did make for some crazy action shots though. What has really astounded me is the battery still functions, It was only used for a year then a second year as an ipod but still 11 years is a long time for a battery to hold.

The Final Thought
This was the spark that set us up for this bizarre world we have evolved to. We all know it and love it, When school kids 100 years from now look back at this time in the world, they will study about the iPhone on a device that was inspired by the iPhone.