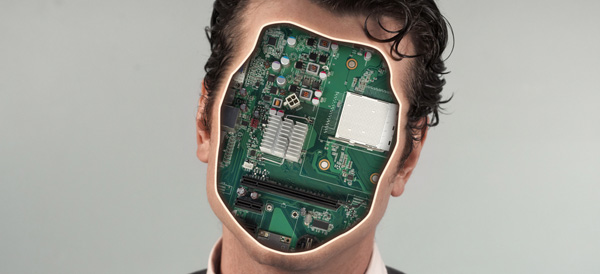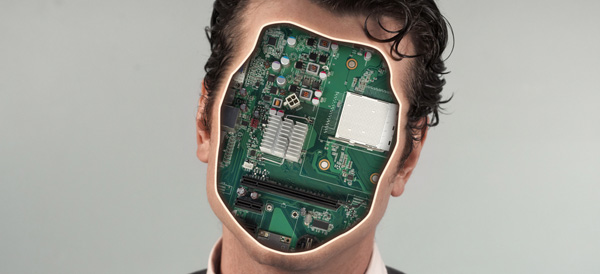 While many of us already carry or even wear technology to help us streamline our day-to-day lives or collect health data, a group of...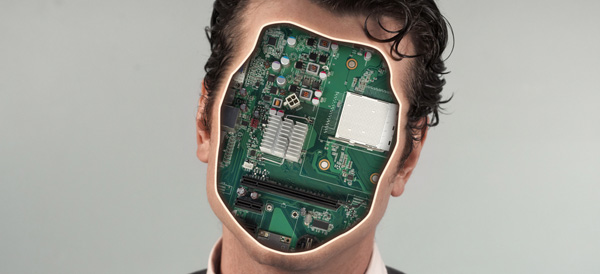 While many of us already carry or even wear technology to help us streamline our day-to-day lives or collect health data, a group of biohacking "ginders" take it one step further. Why wear the tech when you can go full transhuman and implant the tech directly into your body?
While gory and somewhat unsettling to see, biohacking seems to be a niche subculture that is here to stay.
5. The Eyeborg Project
Filmmaker Rob Spence wanted to create the perfect "point-of-view" filming experience. In order to do that, his team worked with ocularist Phil Bowel to design a prosthetic camera and electronic eye shell housing. A miniature camera, created by engineers working with RF Links, was designed to fit the housing. The result? An eyecam that creates a literal POV feed.
Next, Spence wants to design an eyecam that looks less Terminatorand more human.
4. Biomagnets
Biomagnets are small magnetic implants shaped like discs implanted to dense nerve-ending areas like fingertips which give humans a new way to sense and interact with the world. "Magnetic vision" is a field sending ability where the augmented human can sense magnetic fields. Essentially, in nerve-ending rich area like a fingertip, even the smallest movement of the biomagnet can be felt.
Of course, magnets can also be implanted for lifting purposes. These magnets are more cylinder based and are less useful for sending magnetic fields – instead their purpose is simply to lift.
The usefulness of biomagnets can certainly be argued, but one thing is for certain – augmented humans may be much more likely to negatively interfere with electronic devices.
3. Blood Test
Not all biohacks are bizarre subculture inventions, some come straight from the lab. The Swiss Federal Institute of Technology in Lausanne (EPFL) developed a device which could assist future doctors by monitoring substances in the body. The five sensors on the implant is capable of reporting lactate, glucose and ATP levels.
After the device analyzes the user's blood, it can transmit the information to a doctor over a cellular network. While still in a research phase, the scientists at EPFL believe it could be ready for the market within a few years.
2. The North Sense
Cyborg Nest's North Sense device isn't actually implanted into the wearer. Instead it is attached to the surface of the skin, but we think it still qualifies as a biohack. Right now, the functionality is incredibly basic – the device simply vibrates with the wearer is facing magnetic north.
The North Sense is an experiment in new stimuli input. Cyborg Nest is looking to further their technology by developing new ways to interpret panoramic audio and visual sensing, which could give the wearer 360 degrees of awareness. Pretty sweet!
1. Bioluminescence
There's no way to recreate actual bioluminescence in humans (yet), so for not you'll have to settle for the LED variety. Grown out of the reoccurring request for glow-in-the-dark tattoos, implanted LEDs are about the closest thing to emulating the bioluminescent look.
These are purely cosmetic biohacks with little else to offer, but if you can't imagine life without a Tony Stark-like glowing implant then this may be for you.