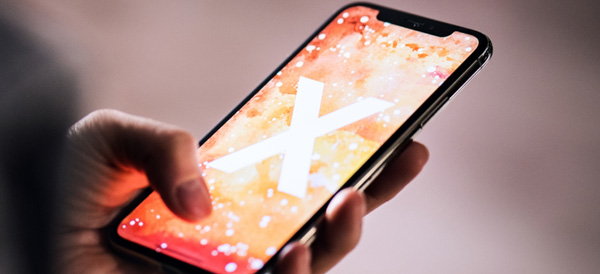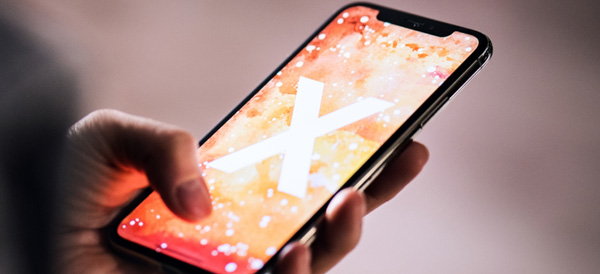 On June 4th, at the Worldwide Developers Conference, Apple is set to unveil their new iOS 12. Before then, though, we can only guess...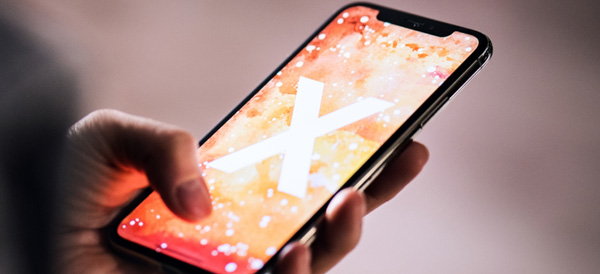 On June 4th, at the Worldwide Developers Conference, Apple is set to unveil their new iOS 12. Before then, though, we can only guess what kinds of new functionality are on their way. In the meantime, though, we certainly know the features we want to see! Read on to find out which new features we're hoping make it to iOS 12. 
Dark Mode
Photo Credit: iHelpBR 
iPhone users have been asking for a system-wide dark mode for quite some time. While Android has been sporting this feature for quite some time, it has yet to be implemented on iOS. Many users prefer the aesthetic of darker menus with white text, but only certain apps support dark modes on iOS. With luck, it will be a feature unveiled at WWDC! 
Group Facetime
Photo Credit: Apple Support 
Another much-requested feature, many are hoping for the ability to Facetime more than one person at a time. Many similar video chat apps have this functionality, such as third-party apps like Skype and WhatsApp. It would only make sense for apple to follow suit with iOS 12. 
Split Screen Functionality
Photo Credit: Mi Community 
An option to run two apps side-by-side simultaneously would be awesome! Android has had this for a while, and it's great for multitasking. Looking at a restaurant menu while navigating to it! Looking up recipes while running a cooking timer! The combinations are endless. Apple's phones are certainly powerful enough to handle this functionality, it's just a matter of coding the infrastructure. It would be nice to see Apple catch up with the competition in this aspect. 
That Volume Icon
Photo Credit: Lotus Bud 
The only notably ugly thing about the iOS interface is that big, hideous, intrusive volume button. It would be really nice if Apple redesigned the volume indicator to be less noticeable and sleeker. This one is simple, but it might not be high on their list of changes to focus on. Here's hoping the designers hate this ugly icon as much as I do! 
Tighter Camera Controls
Photo Credit: Gear Patrol 
The iPhone camera has precious few manual controls over things like shutter speed and exposure. These functions are in plain sight and easy to use on Android. It would be excellent to see better camera functionality on iOS 12 without resorting to third party apps like Camera+. 
App Wish List Return
Photo Credit: iDownload Blog 
With the release of iOS 11, the App Store was completely reworked. With this rework came the removal of app wish lists. The wish lists were sorely missed by users who like having their short list of apps they wanted. Hopefully Apple hears the requests of wish list fans and brings it back with iOS 12! 
Always-on Screen for iPhone X
Photo Credit: Switch 
The iPhone X features a battery-saving OLED, much like common Android phones that sport always-on displays. This would be cool functionality to add to the newest iPhone, for display of the time or notifications. It does somewhat go against Apple's aesthetic, but then again, so did the iPhone X! 
Siri Improvements
Photo Credit: Macworld 
Siri was one of the first mass-market personal assistant AIs, but her age is starting to show. It would be great to see some updates to her that make her more responsive and smarter, like Alexa. Heck, even Google Assistant (!) is smarter than Siri these days. Also, how hard would it be to enable some Spotify functionality with Siri? Ball's in your court, Apple! 
Messages Improvements
Photo Credit: iSource 
Improved functionality for things like archiving and searching messages would be awesome. Apple's current messaging infrastructure is great for just shooting messages but trying to find messages more than a few days old is difficult. An option for searching and sorting messages would be greatly appreciated! 
Our Biggest Hope for iOS 12: Smart Orientation
Photo Credit: Apple Support Communities 
Please. Apple, please. Stop making me open my control panel to lock and unlock portrait orientation every time I want to watch a video. YouTube sort of lets you bypass this by pressing the enlarge button. I just want to see functionality like this across all apps. Put an option in for "portrait lock except videos" or something. Just do this one thing and I'll be happy, seriously.