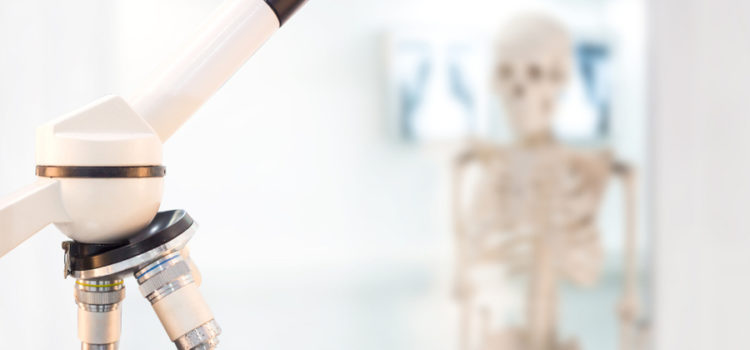 The National Science Foundation is an organization that keeps up with American's scientific aptitude. To that end, every two years the NSF releases a...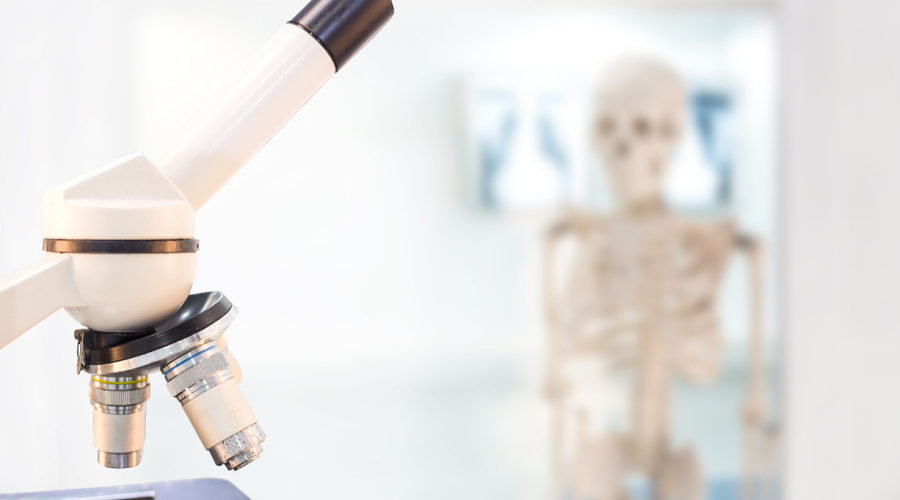 The National Science Foundation is an organization that keeps up with American's scientific aptitude. To that end, every two years the NSF releases a series of ten basic science questions. These questions are meant to test the average American's knowledge of science. Every American should know the answers to these questions, but do you? Let's find out! 
Are Electrons Smaller or Larger than Atoms?
Photo Credit: Inventions and Inventors 
Yes! Electrons are one of the smaller parts of an atom. Electrons, together with protons and neutrons, make up each and every atom. Those atoms, in turn, make up all matter in the observable universe. Cool, huh? 
Does the Earth Go Around the Sun, or Does the Sun Go Around the Earth?
Photo Credit: YouTube 
Much to the surprise of flat-Earth conspiracy theorists, the Earth actually orbits the sun. This was a major scientific breakthrough during the Enlightenment. Astronomer Galileo Galilee is largely credited with popularizing the "heliocentric," or sun-centered, model of the cosmos. 
Is All Radioactivity Man-Made?
Photo Credit: Wikipedia 
No, it isn't! The vast majority of natural radioactivity is in the depths of outer space. However, everything from soil to flowers to certain minerals on Earth contains certain amounts of radioactivity.  
True or False: The Continents Have Been Moving for Millions of Years, and Will Keep Moving
Photo Credit: Encyclopedia Britannica 
This one's true! Yeah, believe it or not, the continents are on the move. They're just really slow about it! A few million years ago, a map of the Earth would have looked like some alien planet to us. In a few million years, the continents as we know them will be a thing of the past. Mind-blowing, right? 
True or False: The Center of the Earth is Very Hot
Photo Credit: Wonderopolis 
True! Earth's core is comprised of molten metal. The immense pressure of the planet's mass keeps the core as hot as the surface of the Sun! 
True or False: Lasers Work by Focusing Soundwaves
Photo Credit:  Laser World 
False! Lasers work, instead, by focusing light energy. That focussed light can then be applied in all kinds of neat ways, from cutting diamonds to detecting intruders and more! 
True or False: Humans Developed from Earlier Animal Species
Photo Credit: How Stuff Works 
This one is a bit controversial to some, but it's true! Scientists agree that humans are evolved from earlier animals and share a common ancestor with the great ape family of animals.  
Do Antibiotics Kill Viruses as well as Bacteria?
Photo Credit: News Medical 
No, they don't! The clue is in the name: antibiotics are only effective against living things. Oddly enough, viruses are technically not alive. They're incredibly good at replicating themselves and taking over cells, but they don't possess the right qualities to be considered living beings. 
True or False: It's the Father's Genetics that Decide Whether a Child is Male or Female
Photo Credit: Quora 
True! Weird, right? Since only a male can pass down their Y chromosome, it's actually on the dad's genetics to determine the sex of their child. This one trips a lot of folks up, but it's easy to remember since women can only pass down their X chromosomes, and it takes an XY combination to create a biological male.  
The Last of Our Science Questions: True or False: The Universe Began with a Big Explosion
Photo Credit: Sputnik International 
True! Scientists largely agree that the universe (as we know it) began after a fantastic expansion we refer to as the Big Bang. Now, the term 'explosion' might be a bit inaccurate, as that would imply preexisting space into which things were being scattered. The Big Bang, instead, was more of a sudden expansion of an infinitely dense and infinitely small point in space.