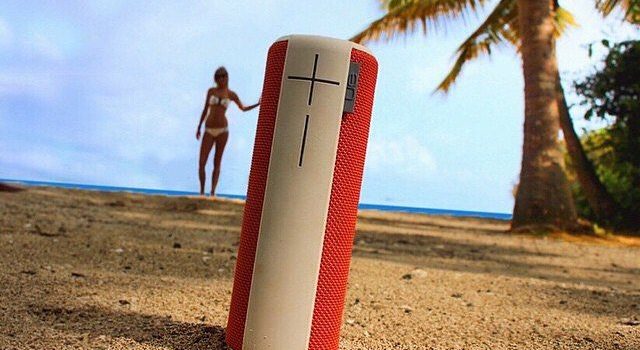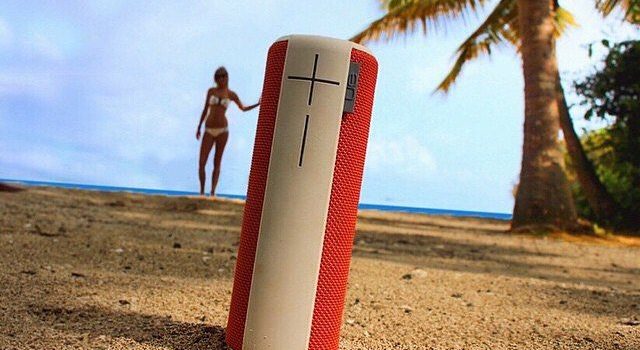 As my old buddy Brad used to say, Its summer time and we're living easy. I'm sure you all have great summers plans in...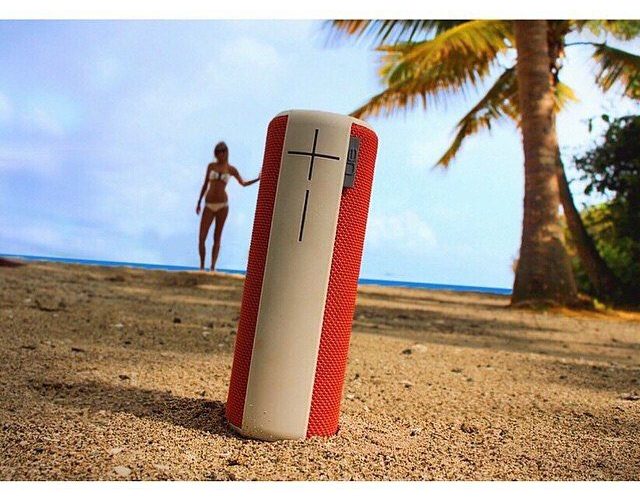 As my old buddy Brad used to say, Its summer time and we're living easy. I'm sure you all have great summers plans in place,  with boats and beaches, golf, good friends, great times and noodle salad, but have you accessed what you are going to use for music during all this fun in sun? I didn't think so and that is why I'm here, to tell you about the 5 best portable Bluetooth speakers you can take with you anywhere you go this summer. To make this list they will need a few requirement, for one they have to be IP water resistant. The second is they need to have full 360° sound.

5. TREBLAB HD55
Wonderful sound, With HD55, you'll feel as if you're at a live concert, with clear high notes, deep bass and 360° true HD sound. This advanced Bluetooth speaker has the latest state-of-the-art double 12W drivers and double bass radiators. Great for the  Office, traveling & late nite LA gangsta style pool parties. IT is waterproof with a rating IPX4.  Amazon pricing of only $69.97

4. 
Soundcore Flare Portable Bluetooth 360° Speaker
Much like the HD55, the SoundCore Flare has the 360° and is IPX7 waterproof. This has great mid range sound, great acoustics and will keep the singing going on all night. It secured the number 4 position for one terrific reason, its $10 cheaper at $59.99.

3. JBL Xtreme 2 Portable Bluetooth Speakers
The JBL Xtreame is know for delivering earth-shaking powerful stereo sound. The speaker is armed with four drivers, two JBL Bass Radiators, a rechargeable 10,000mAh Li-ion battery supporting up to 15 hours of playtime. Its also IPX7 certified waterproof.  At $299 it starts off our top 3 Portable Bluetooth Speakers for summer. 
2. 
Bose SoundLink Revolve+
You can never go wrong with Bose. They have mastered commercial sound. And this is the best-performing portable speaker from Bose. It ultimately delivers Deep, loud, jaw-dropping sound with True 360-degree coverage. Ipx certified and fits beautifully in the golf cart.  At $299 its a steal. 

1. Ultimate Ears MEGABLAST
And the winner is…UE's most powerful speaker with 360° intensely rich sound, stunning clarity, and heart-pounding bass. With up to 12 hours of battery, it brings your music to life wherever the summer leads you. With  Amazon Alexa hands-free voice control you can now just ask Alexa to blast tunes from Spotify. It is waterproof and virtually indestructible: Never worry about going easy on it, your music will always be on point. The speaker is IP67 rated and can be immersed in water for up to 30 minutes. Yes I tried it. It is by far the loudest on this list, the most durable and at $190 the best value Portable Bluetooth Speakers for your summertime listening pleasure.
The Final Thought
This is going to be the best sounding summer ever. Get me  my speedos and a REM playlist!!