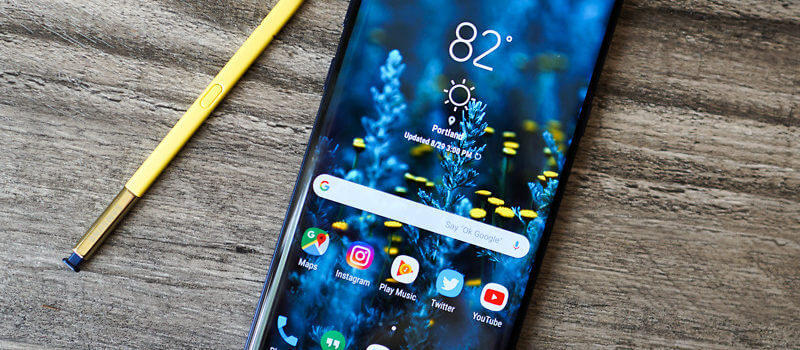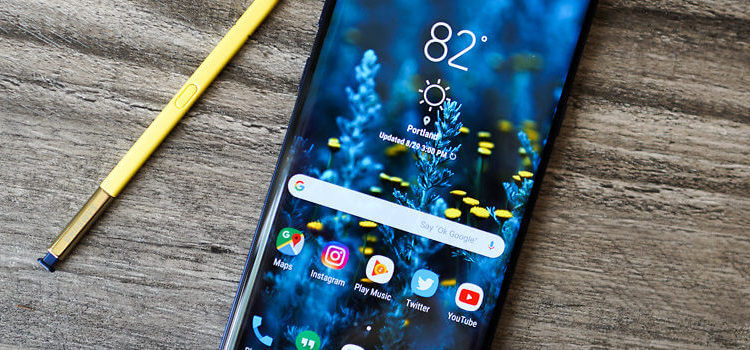 The 128GB Galaxy Note 9 can be purchased through carriers including AT&T, Sprint, T-Mobile, U.S. Cellular, Verizon Wireless and Xfinity, along with Best Buy,...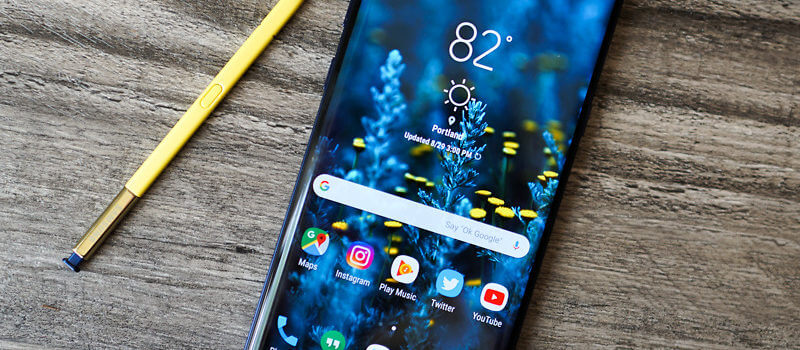 The 128GB Galaxy Note 9 can be purchased through carriers including AT&T, Sprint, T-Mobile, U.S. Cellular, Verizon Wireless and Xfinity, along with Best Buy, Costco, Sam's Club, Straight Talk Wireless, Target, Walmart, Samsung.com and the ShopSamsung app.
The Great
Slamtastic Screen
Instalike worthy camera
Adequate long battery
Interesting new S-Pen tricks
All the Specs needed
The Conclusion
The Galaxy Note 9 is Samsung's Ultimate cry for tech geek attention. It has all the specs, a gigantic, magnificent, Fortnite worthy screen, a Bluetooth-powered S Pen, and a headphone jack… you know just all the essentials on the checklist for the kind of Android user that Samsung is targeting with a Note update. It's a Phablets lover's dream come true!
I'm sure we all remember the note 7 scandle, but that is all history for the Galaxy Note brand. That was two years ago, this is the Note 9 we are talking about today.
Galaxy Note 9 puts powerful technology in the hands of the tech geeks and gamers who demand more powerful and more screen from their smartphones. It certainly boast Innovative features and design make it the only phone to keep up with the next generation of users. Yes the rumors we have been telling you are true. Packed with a huge battery, a massive screen, and a powerful stylus, the Note 9 has more of everything than any other phone on the US market.
How does it look and feel
It's large, I mean this phone is obscenely large. And when you put it in a case, it will become a liability. This is not a one-handed phone for any but the largest hands. Samsung moved the fingerprint sensor so no longer will the Note 9 fit into Note 8 case. On the bright side no more inadvertently smudging the camera lens.
The Galaxy Note 9 has a 6.4-inch quad HD Super AMOLED curved screen, and USB-C and standard headphone jacks, it is IP68 Waterproof. We have been through this, the checklist of required wants and needs are covered. Not only that but it is stunning, think Charlene Theron on the red carpet elegant.
No 5g on The Galaxy Note 9
We have talked about 5G coming next year, Don't get hung up on that; it will be another year before 5G is widespread and before chipset makers work out the power-management kinks that come with new wireless data systems. Yes write that down you are hearing it here first. Next year's Note 10 will be 5G. Wanna wait that long? Anyways, The existing X20 modem get speeds up to 700Mbps with the right carrier setup, showing there's still plenty of room in 4G. That'll do, That'll do just fine.
Sounds and Stuff
The Note 9 brings the S9+'s dual speakers to the Note line. The two speakers are by the earpiece, and along the bottom. Compared to the previous Note 8's single bottom speaker, the speakers here aren't much louder but clarity and treble are off the charts. Outside of the iPhone X I don't think I have heard a better device speaker.
The Biggest Difference
The Galaxy Note 9's biggest upgrade is its enhanced and gargantuan 4,000mAh battery hit it with a 10-hour battery test video. Yes you know the one where I leave it on the10 hour loop of He-Man singing 4 non blondes "what's going on". Results, 13% left, astounding. This leads me into projecting screen-on battery life out to 12 and half hours. That Destroys all other flagship smartphone on the market. The battery is significantly larger than the one in the Galaxy S9+ (3,500mAh, 10+ hours), the Galaxy Note 8 (3,300mAh, 6 hours), or the Galaxy Note 5 (3,020mAh, 8 hours and 30 minutes).
Quick Speck Look
Graphics Mali-G72 MP18
Processor Octa core (2.7 GHz, Quad core, M3 Mongoose + 1.7 GHz, Quad core, Cortex A55)
Architecture 64 bit
Ram 6 GB
Audio Features Dolby Atmos, Dolby Digital, Dolby Digital Plus
Display Type Super AMOLED
Aspect Ratio 18.5:9
Screen Size 6.4 inches (16.26 cm)
Screen Resolution 1440 x 2960 pixel
The Final Thought
The screen alone will improve your Fortnite results instantly giving you an unfair advantage over any other player on a regular smartphone.