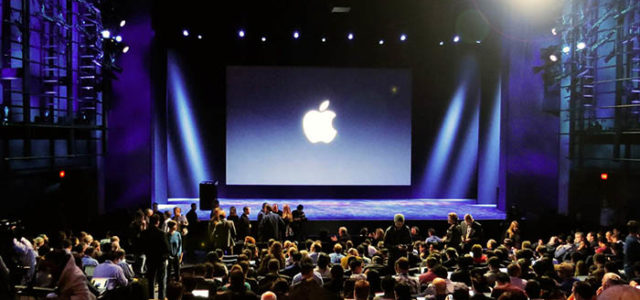 September is a lot like Christmas for Apple fans. This is the time of year when Apple unveils their newest projects, hyping everyone up...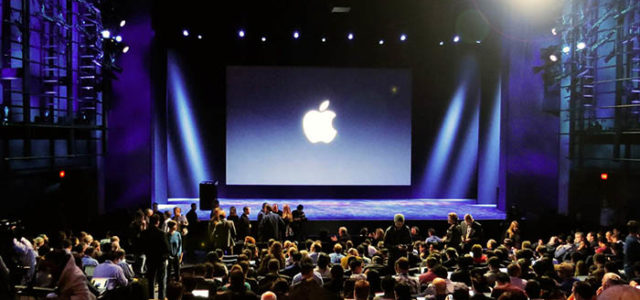 September is a lot like Christmas for Apple fans. This is the time of year when Apple unveils their newest projects, hyping everyone up for the newest products. If you're an iPhone fanatic, a Mac lover or anything in between, this is the time of year you wait for. Thankfully, on September 12th, at 1:00pm Eastern Time, Apple will hold their Gather Round event. What can we expect to see this year? We've got the speculation to get you hyped!
What to Expect at Apple's "Gather Round" Event
A Livestream to Coincide with the Event
Image Credit: BGR.com
Invitations have already been sent out to various members of the press to attend the event. If you didn't get one, don't sweat: the event will surely be livestreamed. It will start at 1:00pm Eastern Time, or 10:00am Pacific Time for you West Coast-ers! From the name, "Gather Round," we're guessing this press conference will have a cozy, home-like vibe. Intimate-style press conferences seem right up Apple's alley, so we're not surprised.
New iPhones
Image Credit: CNET
iPhone 9
Three iPhones will likely be on display, but one of the most interesting is likely to be the iPhone 9. While that might not be the real name, it seems likely that something like it will appear. The name iPhone 9, of course, is derived from its perceived placement between the iPhone 8 and iPhone X. This phone is set to have a smaller screen, LED display and lower price tag than the X. This would make it a more accessible version of the new, home-button-free design with Face ID and full front screen.
iPhone XS
This reported phone, also mocked up above, is the likely successor to the iPhone X. It will likely be an iterative step up, possessing and OLED screen and powerful processor much like its older brother. Whether it will be called the iPhone XI, iPhone 11 or something else entirely remains to be seen, but odds are good the name XS will stick. What is certain, though, is that Apple will have an update to the iPhone X ready.
iPhone XS Plus
Again, naming isn't locked in on these phones, but the large-screen variant of the iPhone X formula is on its way. The largest handset by far, the iPhone X Plus will appeal to lovers of huge phones. Honestly, from the leaked specs, this phone much more closely resembles a phablet. One thing is certain: a ton of people with huge hands are going to love this massive, premium smartphone.
MacBook Air
Image Credit: TechRadar
Apple has been hinting at the possibility of a new, low price-point MacBook for some time now. We expect to hear more details on that front soon. Laptops are struggling to stay relevant in the face of smartphones, much as tablets did before them. As such, expect features like LTE to rival new initiatives from Microsoft. Additionally, expect a huge Retina display and USB-C ports.
iPad Pro
Image Credit: Apple
Speaking of tablets, we'd be surprised if there weren't changes coming along for the iPad. The device that launched the tablet craze has been somewhat under-loved recently, so we'd like to see it get some attention. Rumors point to an iPhone X-style iPad, with slim bezels and Face ID. It'll be interesting to see how the iPhone X's revolutionary gesture interface fares on a tablet!
New Operating Systems
Image Credit: CNET
Don't expect just hardware announcements: Apple's certainly been hard at work on new software. iOS 12 will almost certainly be making its debut during the event, but that's just the start. WatchOS 5 will also be unveiled, we'd be willing to bed, coinciding with announcements of Series 4 Apple Watches. We'll get to those. Finally, MacOS Mojave will likely be announced, along with its new Dark Mode and other features.
Apple Watch Series 4
Photo Credit: Apple
That Series 4 Apple Watch we were mentioning? Yeah, this is it. Rumor has it that the display is going to be much bigger, taking on an iPhone X-like screen with small bezels. It seems Apple's really cracked how to do that and is super pleased to slap it on everything. That's fine by us, the iPhone X's screen looks incredible, we'd be happy to have it on everything. Another rumor holds that they'll be scrapping the Wi-Fi only model and just doing an LTE model. That makes sense, as it was a bit complicated having two.
Mac Mini
Photo Credit: CNET
Remember the Mac Mini? The compact computer is due to show up at the Gather Round event in some capacity. We expect to see a new suite of ports, such as USB-C compatibility, and a slight redesign. Implementation of solid-state-only models seems likely, as does adoption of new processors. In all, they haven't touched this line since 2014. As such, it's due for a bit of an overhaul!
Airpower
Photo Credit: iMore
Believe it or not, it's been a full year since Apple announced their wireless Airpower charging pad. It's likely that the very interesting pad could be on display at Gather Round. The unique device is capable of charging up to three different devices at once, providing the correct amount of power by identifying what type of device is on it. This allows it to safely power multiple items at once! Rumors are scarce on the Airpower pad, but we'll see come September 12th.