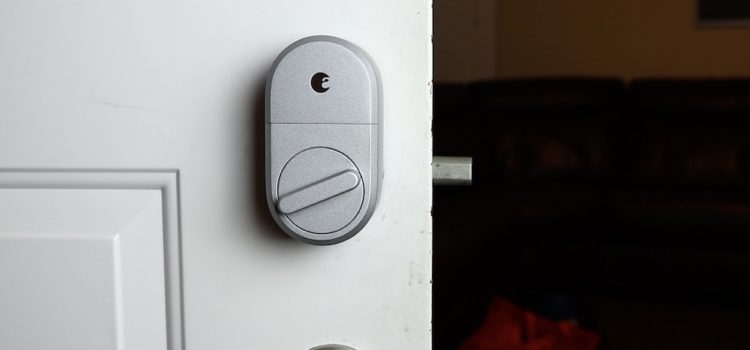 We all want to just Lock and unlock your door with your phone. Giving keyless entry to family, friends, housekeepers and other home services...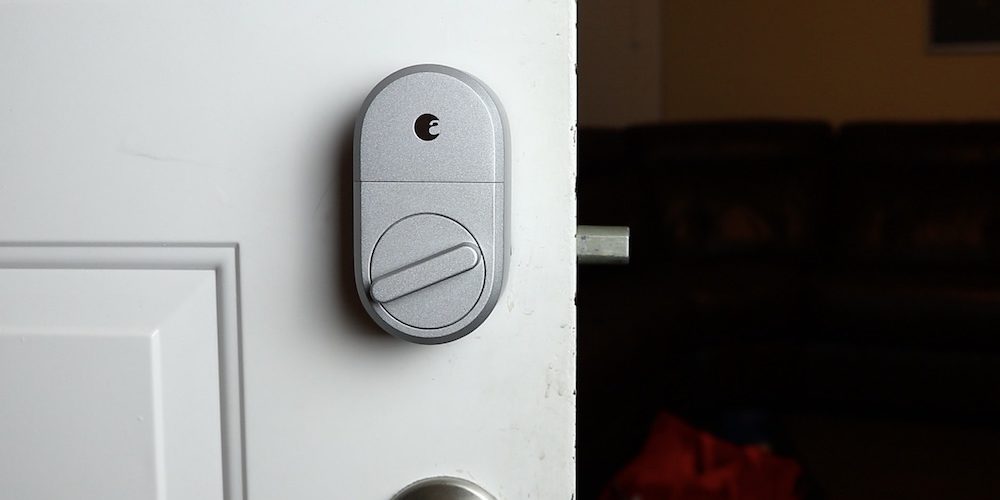 We all want to just Lock and unlock your door with your phone. Giving keyless entry to family, friends, housekeepers and other home services without worrying about lost or copied keys is key. With the new 3rd generation August Smart Lock you have that capability.  The August Smart Lock easily attaches to your existing deadbolt so you can also use your regular keys. Piece of cake, Peace of mind, that's all I ever wanted from a Smart Lock.
The Great
Works with Alexa for voice control (hub required, Alexa device and hub sold separately). Requires 110-240V

Secure, keyless entry for your smart home. Lock and unlock your door, control keyless access and keep track of who comes and goes, all from your phone.

Keep your existing lock and keys. Easily attaches to your existing deadbolt, so everyone can still use their keys.

Control access for anyone. Grant access for a few weeks, a few hours, a few minutes. It's up to you.

Be sure you are secure with DoorSense. DoorSense to tell you the door is completely closed and locked. 

Locks automatically as you leave and unlocks when you arrive.

Simple, DIY installation. Install in about 10 minutes with just a screwdriver.
The Not
To remotely control the lock you have to purchase a seperate wifi adapter
Not Homekit compatible
Loud internal operation when the lock is activated
The Conclusion
This seems to have everything I would want in a smart lock. However if you want anything more than bluetooth connectivity, you'll need to buy the separate device that hooks up to wifi, called the August Connect
August has been at the forefront of home security for several years, impressing consumers with two generations of smart and secure door locks that integrate with third-party devices and work with Amazon Alexa, Siri, and Google Assistant. August's family of Smart Home products include the Smart Lock Pro, the August Connect Wi-Fi Bridge, and August Doorbell Cam Pro. Today we take a look at August's new entry-level smart lock. That is just what it is entry level.
With an  installation time of just 15 minutes thanks to an innovative design and step-by-step guidance through the process. Despite being less than half the price of the Smart Lock Pro, it's pleasing to see that August hasn't scrimped on the Smart Lock's impressive user experience. It also won't confound your friends or family members who haven't seen a smart lock before. Mom…
IT is easy to use, easy to set up and wont break the bank. The big catch is you have to  partner lock with the August Connect Wi-Fi Bridge, available separately at $79 for remote access and enhanced smart device integration. Otherwise, the August Smart Lock supports an impressive array of features.

The Final August Smart Lock Thought
There's no Z-Wave Plus or Apple HomeKit support, and without the $79 August Connect bridge, you can't use Alexa or Google Assistant, or remotely control your lock away from your home either. Those are notable missing features, but it makes the price gap — $279 for the Pro and $149 for the standard Smart Lock. Entry level smart lock to protect and modernize the entry of your home.