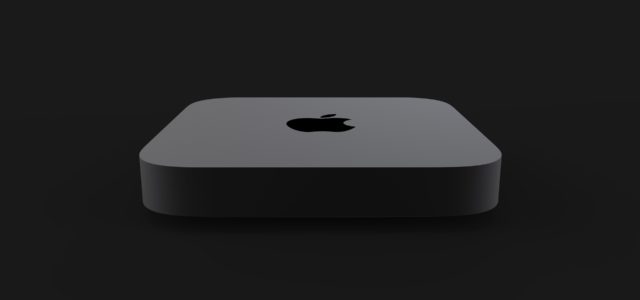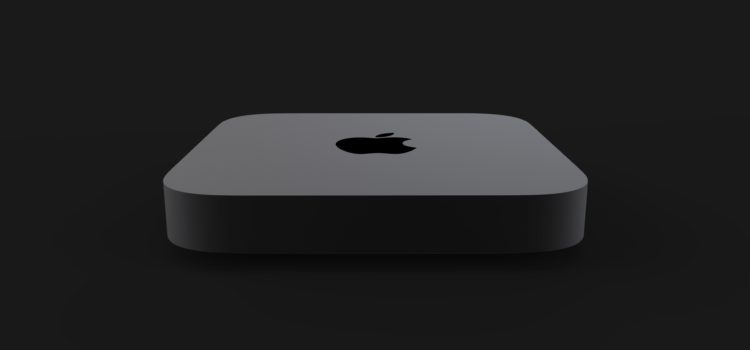 Apple is having another event this month to introduce new products and provide updates. This is the follow up event to the iPhone XS...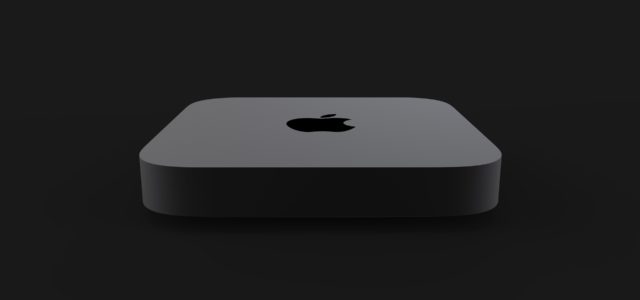 Apple is having another event this month to introduce new products and provide updates. This is the follow up event to the iPhone XS event early last September. We are expecting even more great new products and some updates to our favorites, Let's talk about the New Mac Mini.
The event has come to be known as "There's more in the making" so you know something special will be unveiled. Apple sent out unique and individualized invitations and the event is always a must attend for the tech world. We will bring you all the updates and juicy details from the event. Already we got a 12.9 inch iPad Pro with 1TB storage and which under the right circumstances can drive a 5K external monitor.
Tim Cook then made reference to a "small but mighty computer our users are waiting for" was obviously that this was the Mac mini. Macs are expensive. As if to reinforce this universal maxim, the last remaining bastion of Apple affordability evaporated into the crisp fall air today above New York City, where Apple CEO Tim Cook unveiled a brand-new Mac mini.
The original Mac mini might have been the first Mac sold under $500 but don't expect the same price for the new Mac mini. The Mac Min is Apples entry level computer. It is sold as just the computer with no peripherals or monitor.
The new Mac mini adorable desktop PC starts at $800 but promises it's "five times faster" and with "60 percent faster graphics" than its predecessor. What's under the hood ready to deliver that?
The New Mac Mini
It starts with a quad core chip, but you can upgrade to six cores. Similarly, the entry level Mac Mini has a relatively scant 8GB of RAM and 128GB of flash storage. You can upgrade all the way up to 64GB RAM, and a 2TB solid state drive. Apple retained the rounded square exterior of the Mac mini.  Including the user-accessible bottom and a lineup of ports on the back. Mac mini's small but vocal user base was clearly heard as Apple took a lot of their considerations to heart. Memory consists of two user-upgradable SO-DIMM slots and the flat body design makes it a great choice for server farms.
Apple says the RAM in the new Mac mini is socketed SO-DIMM and that means that within limits, you will be able to buy more memory at any time. It has to be compatible and it can't exceed the Mac mini's 64GB ceiling, but it doesn't have to be from Apple and that is always a rather gigantic savings.
Options
If you need extra processing muscle for apps like Adobe Photoshop. You  will gravitate toward a model with a 3.6GHz, hexa-core Core i7 processor, with all other specs remaining the same. Meanwhile, those with large multimedia collections that require a roomier hard drive can instead opt for a 256GB SSD and a 3GHz hexa-core Core i5.
It is built with decent power. It comes with a quad or six-core i3, i5 or i7 processor, paired with an Intel UHD Graphics 630 videocard. RAM options start at 8 GB and go up to 64 GB DDR4 memory. While storage begins with a 128 GB SSD and go up to a 2 TB SSD. For connectivity, there are four Thunderbolt 3 ports, two USB 3 ports, an HDMI 2.0 port.  Plus a 3.5 mm jack, with adapters sold separately for things like Thunderbolt 2 or VGA.
On the back we found several Thunderbolt 3 ports, HDMI, USB-A, audio out. A Gigabit Ethernet port that can be upgraded at purchase to a 10-gig port. What we found most impressive was a stack of five Mac Minis, connected over Ethernet. They were running tasks assigned by Final Cut, Logic, and Xcode. All this while the primary machine carried on with its normal tasks.
The Final Thought
Apple touted the Mac Mini's performance on Tuesday. Noting that it was up to five times faster than the previous generation. You can order it today, and it'll get to your doorstep on November 7.