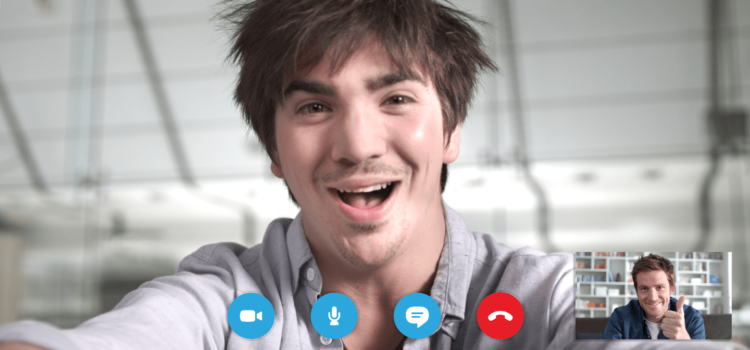 For years we were promised video chat in every movie and tv show that took place in the future. The Jetsons did it, Back...

For years we were promised video chat in every movie and tv show that took place in the future. The Jetsons did it, Back to the Future did it. I grew up assuming it was weeks away from reality my whole life. Then one glorious day in 2010, Steve Jobs said the word Facetime and video chat was a everyday reality.
Video chat is the best way to connect and call your friends, family and loved ones. Allowing you to instantly share special moments in real time. Since 2010 the market flooded with video chat options. With so many options which is the best? Ill figure this out, so you can tell which setup is right for you. From smartphones and tablets to laptops and TVs, there are plenty of ways to get you up and running, and here are five of the best.
FaceTime
Apples proprietary video telephony system. FaceTime is available on supported iOS mobile devices and Macintosh computers. FaceTime supports any iOS device with a forward-facing camera and any Macintosh computer equipped with a FaceTime Camera. Apple bought the "FaceTime" name from FaceTime Communications. CEO Steve Jobs announced FaceTime on June 7, 2010 in conjunction with the iPhone 4 in a keynote speech at the 2010 Apple Worldwide Developers Conference. Support for the fourth generation iPod Touch (the first model of iPod Touch equipped with cameras) was announced in conjunction with the device's release on September 8, 2010. Just like that everyone had video chat in a matter of days.
if you have an iPad then the FaceTime app will already be installed ready for you to start using. From within there you can find contacts that are also using Apple hardware, and then it's a simple as tapping the video icon and the app will make a call to them. It is the standard for video chat apps, The app that all other video chat apps are judged and found wanting.
WhatsApp
A far underestimated and often overlooked, WhatsApp is a real player in the video chat game. It is the default backup to facetime for global use. WhatsApp Messenger is a freeware and cross-platform messaging and Voice over IP service owned by Facebook. The Nice thing about Whatsapp is it is universal, and will work on almost any device anywhere in the world.
Google Hangouts
Yes, of course Google has its own option too – and it is called Hangouts. This allows for calls and video chat from within a browser on your laptop or PC, so anyone else with Hangouts on a computer, phone or tablet can be contacted. Hangouts lets you have multiple callers in one video chat too, intelligently spotting who's talking and making that video the main one on screen. The app also allows for messaging so you can share photos but also allows for screen sharing. Lot of great features with Hangouts you don't get in other apps.
Skype
Skype is a web-based communications tool that offers video chat, international calls, and texting via the web. This is very popular for its free video chat and communications capabilities, which are very basic at best. As a business communications tool, Skype is branded as the best and most inexpensive solutions provider for VoIP services. For those who want to fully maximize its potential and use it to improve productivity and drive revenue up, there is an enterprise pricing package for business communication that costs only $2 per user per month. With one simple platform, Skype for Business offers features like, Online meetings for up to 250 people and Secure communication lines via strong authentication and encryption.
Facebook Portal and Video Chat
Something new you probably didn't know about. Facebook is launching its own device for video chat. Portal is aimed at connecting you to family and friends through video chat. The idea is that, instead of holding your phone up to your face for a jerky visual conversation with grandma and grandpa, you get a beautiful mini-TV, with a 10-inch screen.
While not just a video chat service, Facebook's Portal smart screen does more than just make calls. You can use it to watch videos, play games and find out the local weather, or help you tell children's stories. Think an Alexa tablet powered and connected by Facebook.
Pied Piper PiperChat
A revolutionary middle-out compression was the missing piece in the video chat software world. PiperChat is similar to Google Hangout, FaceTime, and Skype. It is a video chat app that uses Pied Piper's compression software. Piperchat is the most comprehensive and best video chatting application ever to be seen, using the same middle out compression algorithm as pied piper inc, piper chat can stream flawless 1080p video calling with only just a mere 3g signal.