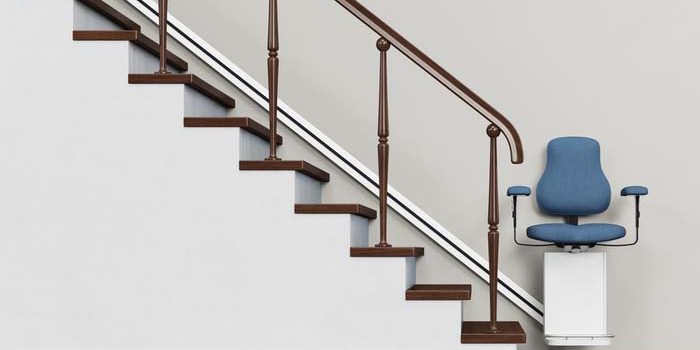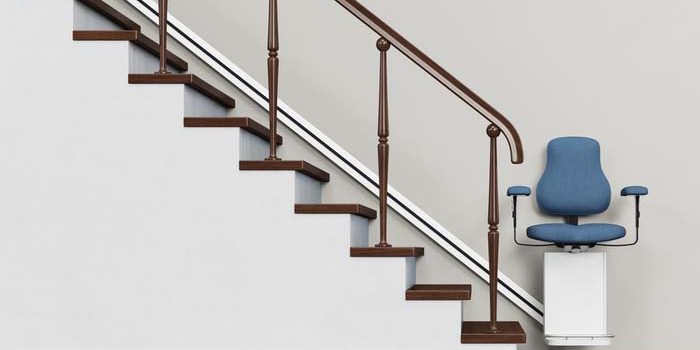 If you or someone you live with has limited mobility or relies on a wheelchair, then you need a stairlift in your home. Stairlifts...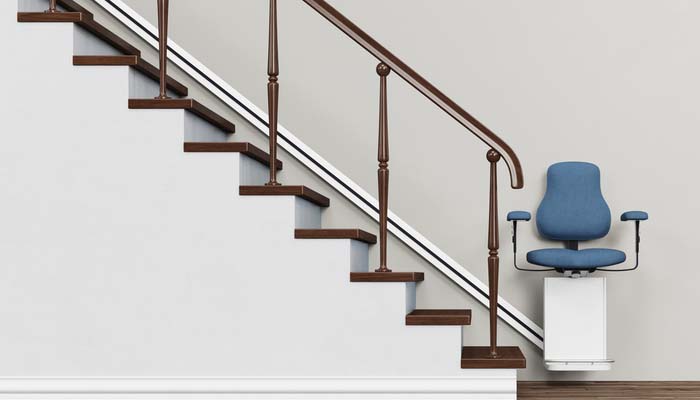 If you or someone you live with has limited mobility or relies on a wheelchair, then you need a stairlift in your home. Stairlifts are mechanical seats that you can use to get up and down stairs without all the effort. In stead of being pushed out of your home by your limited mobility, stay where you love and install a Stairlift.
Information on Stairlifts: Do You Need a Stairlift in Your Home?
Who Needs a Stairlift?
All over the country and around the world, people are aging, and many of them are aging in place. Aging in place encompasses a broad range of ideas and issues. However, at its most basic level, it is closely connected to an individual's desire to stay home – the place where most people (more than 90%, according to AARP) would prefer to remain for as long as possible. They would rather not transition to a senior care community unless or until it's absolutely necessary. Perhaps there is a mobility issue that limits an individual's ability to get up and down the stairs to access a 2nd floor bathroom or bedroom. In all other respects, the senior is healthy, competent, and able to live alone without daily assistance. In some cases, a frail senior may not be completely immobile, but navigating the stairs is a health risk not worth taking. If a transition to one floor living is not affordable or practical, a stair lift may be the best bet for aging in place safely and efficiently. Many people with limited mobility find it difficult to get up and down stairs. If you live in a home with multiple stories you may feel like it's hard to climb and descend stairs. There are numerous people with limited mobility who can't afford to move, or simply don't want to. However, they also can't just live downstairs, so what are they to do?
That's where a stairlift comes in. These handy machines can support your body weight with a seat that carries you to the top or bottom of the stairs. This can help people who are otherwise healthy but find the prospect of taking the stairs daunting.
There are many reasons someone could need the use of a stairlift. Some people simply aren't able to walk, and they, of course, need lifts. Others have limited depth perception or poor vision and don't want to risk falling. Whatever the reason, stairlifts are a safe alternative to going up and down the stairs.
How Much do They Cost?
A major consideration for many people is the cost of stairlifts. After all, installing such a large device is no inexpensive process. However, when compared to the cost of assisted living or a retirement home, the stairlift doesn't even come close. After all, who can put a price on independence?
There are several initiatives that offer grants to help people make their homes wheelchair accessible. Consider applying for one of these if the cost of a stairlift seems too daunting for your income. In fact, some insurance policies and healthcare plans are even able to cover the costs. Check with your insurance provider to see if this is a possibility for you.
What Type of Stairlift is Right for You?
Straight Stairlifts
A straight stairlift is the ultimate staircase solution, giving you the full use of the home you love. Blending seamlessly into your home, with a smooth start and stop mechanism, you can glide effortlessly up and down the stairs. Straight stair lifts are the most simple stairlift installation possible and most can be completed in a couple hours, saving you hundreds and sometimes thousands of dollars in additional cost!
Curved Stairlifts
Designed from the ground-up for any curved staircase, this curved stairlift offers a comfortable and reliable ride. The advanced self-leveling carriage moves along the modular rail system, coming to a soft stop with ease. With its low running costs, it even operates through a power cut. The sleek, smooth and modern rail system is unique to this stairlift. There's no waiting weeks to have an expensive rail made for your home. These can be installed in a matter of days with no mess and no fuss.
Outdoor Stairlifts
Do you have a steep drive that is difficult to walk up? Stairlifts do not need to be limited to your indoor stairs; our outdoor stairlifts are the perfect mobility aid to give you access to those outdoor spaces you love or have limited access to. We used to live in a world where you could only live in a home that accommodates your needs. Now we live in a world where you can adapt your dream home to the accommodations necessary. Every outdoor stair lift is engineered for exterior installation use and includes a weatherproof cover to protect your lift from wind, rain, snow, ice, and other inclement weather that can damage crucial components.