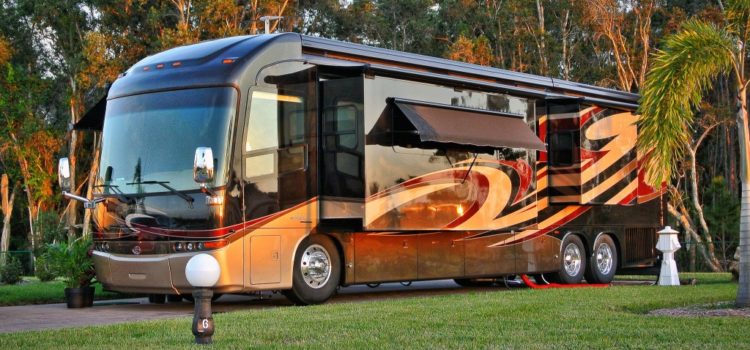 A motor home is an all-inclusive way to travel with your bed, living room, kitchen—even bathroom. You can tour the country and park overnight...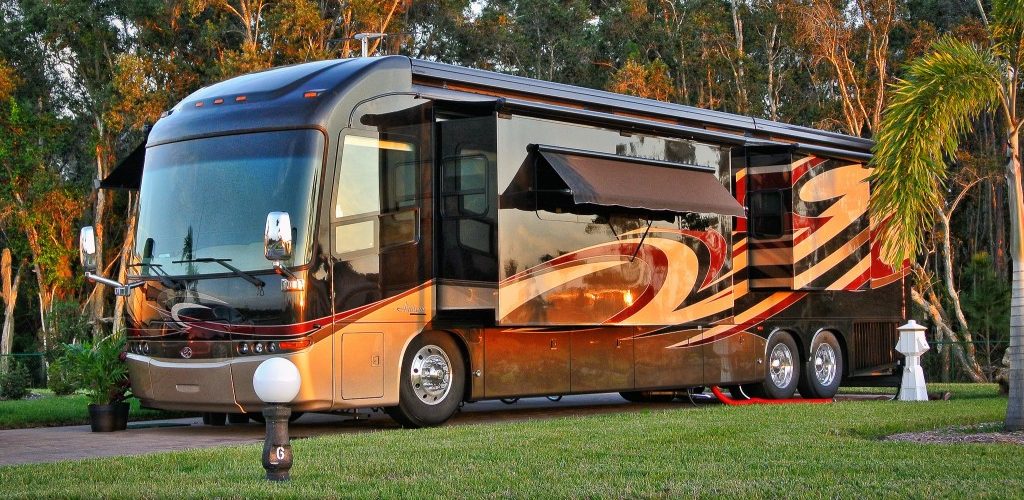 A motor home is an all-inclusive way to travel with your bed, living room, kitchen—even bathroom. You can tour the country and park overnight or even hit up Bonnaroo for the weekend,  with all the conveniences of home right there. For many drivers, a motor home can even be easier to drive than a truck and travel trailer, especially when it comes to backing up. Motor homes have a clear appeal, but it takes some research to understand the different versions and to choose the right one for your weekend in Key West
A Lot of planning goes in to these road adventures including selecting a set of wheels that'll get you there comfortably. Making sure the former two work out is all on you, but we're here to help on that last one with a rundown of the world's most lust-worthy RVs and campers.
eleMMent by Marchi
Apart from resembling a prop vehicle from I, Robot, this two-story mansion on wheels ensures you'll be sleeping like a king, even at the truck stop. Inside, there's even a pop out bar and lounge area and a "Sky Lounge" up top. The best part, though, may be how everyone on board enters: through a red-carpeted set of stairs.
As the most expensive coach on the market, the Marchi Mobile eleMMent Palazzo Superior is unlike anything you've seen—at least outside of science fiction. Starting from the cyclopean cockpit, which was inspired by helicopter windshields (which can darken in two steps at the push of a button), to its retractable Sky Lounge with integrated furniture and radiant floor heating, it's the ultimate in luxury. And no detail has been overlooked, from the bar, wine cabinet and icemaker, large screen TV, to the Italian bed linens and adjoining spa with a glazed rainfall shower. A cool 3 million for the pleasure.  If you have the means, I highly suggest picking one up. I imagine this is what Van Halen would being touring around in today if things had worked out with Dave.
Foretravel ih-45
Getting to a little more reasonable, 1.3 mill is the customizable and unique Foretravel ih-45. A 45' coach that's built for one of the smoothest rides on the road. Using aircraft technology, it evenly distributes vibration through the entire chassis to reduce road noise. With hundreds of luxurious features—like four rooftop A/C units—and dozens of additional options, the ih-45 can be personalized to meet anyone's needs.The result of 50 years of experience and two years of designing, the ih series is the new flagship of Foretravel.Powered by the Cummins X15 605 engine, standard with an Allison 4000, independent front suspension and HWH Active Air System, the IH rides on the TravelRide III chassis and is the ultimate in customized luxury. Our talented Custom Design Team has the experience to assist you in creating a Foretravel that is uniquely you.
Vantare Platinum Plus
Who knew the popular producer of lightweight trailers also made one of the most decadent coach lines on the market? That's the case with the Featherlite's Vantare series, and the Platinum Plus is the most luxurious of them all. The only word to describe the interior of the Platinum Plus is decadent. It is outfitted with Inca marble, Italian leather, hand-made glass, sapele, suede and more.
You have your choice of kicking back on the king-sized bed or Italian sofa, getting work done in the office. Try having a cocktail in the kitchen poured from a Neiman Marcus decanter into Michael Weems glasses. You can even getting some exercise in with the built-in treadmill. Don't want to drive the rig around your campsite? No problem as you can store a sports car in the belly of the Platinum Plus. The Platinum Plus is yours for the low low of $2.5 million. Anyone have $2,490,000 I can like have?
The Final Thought
These are the finest of the fine. Reserved for the kind of wealth you and I will never get to see. Wait, this is America. I can have anything I prioritize, or at least rent anything I prioritize. The best way to enjoy a luxurious cross country road trip is to rent the RV of your dreams. There are actually great options for RV rentals and some can even come with there own driver…