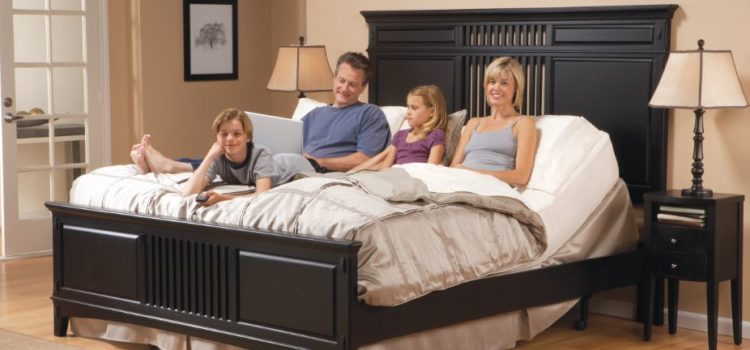 Sleeping is my favorite hobbies and activity. By a far margin, I love to sleep. I can plop down anywhere and just snooze. However...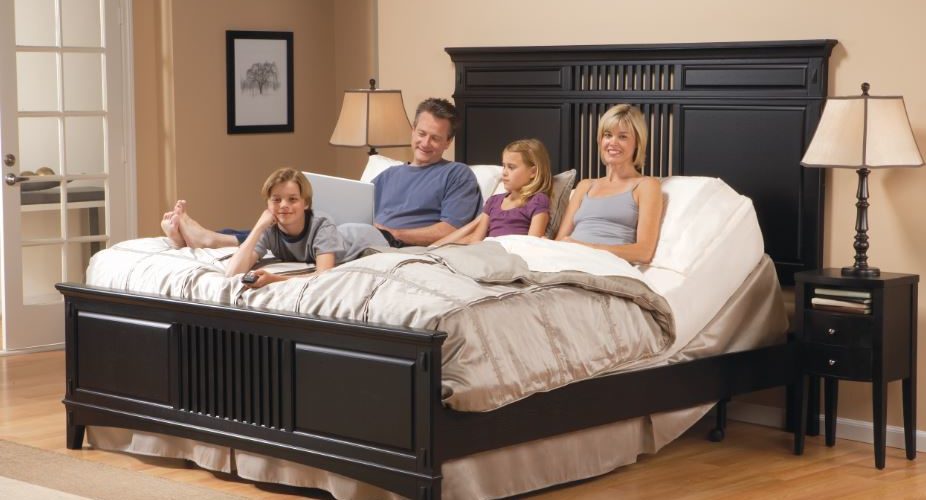 Sleeping is my favorite hobbies and activity. By a far margin, I love to sleep. I can plop down anywhere and just snooze. However as we get older sleeping becomes more difficult, time and wear take there toll and you need the right mattress to recharge your body. The answer is an adjustable beds
The term 'adjustable bed' refers to any bed base that can be raised or lowered to create different sleeping positions. Adjustable beds were first used in hospitals to accommodate patients with injuries that required an angled sleep surface. They also promote circulation and help reduce pain and swelling, making them optimal for people recovering from medical procedures.
In the past, adjustable beds were found almost exclusively in places like hospitals. But now, more and more people are opting to use them at home. If you're among them, you might be wondering about the top adjustable bed frame brands. What are they—and will buying one of these highly rated models yield a noticeable improvement in your sleep? Lets look at the 3 best adjustable beds for seniors.
Prodigy 2.0
Prodigy 2.0 from Leggett & Platt. This adjustable bed frame offers a host of features to keep sleepers comfortable throughout the night. These include a full-body massage option, which alleviates pain and pressure points using light waves on the surface of the bed. Owners can also adjust the leg height to create a higher or lower profile, while the adjustable pillow tilt is ideal for people who snore, as well as those who read or watch television in bed.
Lucid L300
The L300  from Lucid is our Best Value Bed because its price-point is far below that of the average adjustable bed, yet it offers plenty of features and functions to improve sleep quality and duration for most. These include head and foot elevation, as well as dual adjustment for couples with different angle preferences.
The bed also offers a zero-gravity preset. This position, which elevates the legs higher than the head, is linked to high levels of pain and pressure relief. It is also beneficial for sleepers with high blood pressure. Some of the bed's other high-tech features include dual USB ports, a wireless remote with a built-in flashlight, and one programmable memory position.
Reverie
Reverie Adjustable Beds designs their beds with a team of in-house engineers and an advisory board with doctors and scientists. Reverie has been in business since 2003 and started selling their power base adjustable beds five years later. In 2011, Reverie began manufacturing mattresses in New York with customizable firmness across the entire mattress to complement their adjustable bed line.
Reverie makes five adjustable bed bases, all with differing technology. Adjustable bed technology includes things like zero gravity, lumbar support, wireless remote, LED lighting and more. Reverie adjustable beds range in price from $2,399 to over $4,000
Don't for get the mattress…
Tempurpedic
They are the best of the best. The Cadillac of adjustable beds, with the options to match.  Tempurpedic has three adjustable bases under the Tempur-Ergo brand. They tied Amerisleep in the durability and warranty category, and came in slightly behind them in customer reviews and health benefits, putting them second overall in our rankings. The biggest drawback is that Tempur-Ergo bases have some of the highest prices when you compare them with other adjustable bed frames that offer similar features. So these offerings might not be the best value.