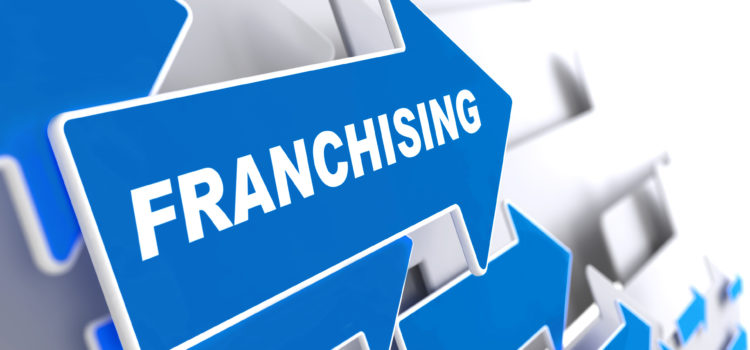 A new year is coming, and new years bring along with them new ideas, inspiration and opportunities. If you're still waiting for your next great idea,...

A new year is coming, and new years bring along with them new ideas, inspiration and opportunities. If you're still waiting for your next great idea, then you should consider a franchise investment. That's right, 2019 may be your year to open your very own franchise and become your own boss.
Many people have dreams of becoming a business owner, but aren't sure where to begin. If you have an entrepreneurial spirit but don't necessarily want to start a business from the ground up, looking into low cost franchises is an opportunity worth considering. Opening a franchise can be one of the most important decisions in any entrepreneur's life.
While its important to keep in mind that starting any business comes with its own inherent risks, these franchises can help you with training and more to give you the best shot at making your investment a successful one. Lets look at the Top 5 franchises to own.
McDonalds
Ray Kroc, a milkshake mixer salesman, ventured to California in 1954 to visit McDonald's hamburger stand, where he heard they were running eight mixers at once. Kroc was impressed by how rapidly customers were served.  Seeing an opportunity to sell many more milkshake machines, he encouraged brothers Dick and Mac McDonald to open a chain of their restaurants. Kroc became their business partner and opened the first McDonald's in Des Plaines, Illinois in 1955. McDonald's and the Golden Arches have since become an internationally-recognized symbol of quick-service hamburgers, fries, chicken, breakfast items, salads and milkshakes.
Ray laid a foundation for you to own your very own franchise. It is the fruit of his labor that makes  and keeps McDonalds at the top of the list of franchises to own. Though franchise fees are high, brand outlook and recognizability is also high – which is a key component in the pros of opening a franchise business. As one of the most successful models, this franchise has its business model and practices down to a science making it a pretty sure thing for profitability and growth for investors.
Menchie Yogurt
Menchie's Frozen Yogurt may be the right franchise for you. Menchie's is a self-serve frozen yogurt franchise that serves a wonderful frozen yogurt dessert. The success of their business model is evidenced by it's tremendous growth around the world and numerous franchise industry awards. Menchie's philosophy is built around customer satisfaction.
The frozen yogurt company prides itself on focusing on making the customer experience great. I also have to mention the frozen yogurt industry is thriving. It is a $8 billion industry in the United States currently and it's projected to continue growing. This is what helped Mechie to crack our Top 5 franchises to own and land at the 2 spot.
The UPS Store
The UPS Store provides packaging, shipping, copying, printing, and mailing services across the globe. Founded in 1980, Mail Boxes, Etc. created a brand and system that became known worldwide as the leading alternative to using the United States Postal Service, but also as a leader in shipping, printing, and business service centers.
This franchising option is a bit more affordable for investors with a lower initial investment, net-worth requirement, and liquid cash requirement. The UPS Store franchising network utilizes one of the most innovative and highly developed digital information systems in the world.
This technology enables UPS franchisees to deliver more than 13 million documents, pieces of mail, and packages every day. With a positive brand outlook, low fees and a consistent business model make this a great opportunity for investors and number 3 on our list of Top 5 franchises to own.
i9 Sports
i9 Sports is a youth sport league offering flag football, soccer, basketball and other organized sporting activities. It is slowly replacing the local sport leagues organized by other organizations. One of the best things about i9 is safety, especially when it comes to football. Many parents will not allow their kids to play football due to the recent media attention given to concussions.
i9 does not play contact football (only flag football), allowing kids to learn the game without the high risk of injury from contact. This opens a world of opportunity for the franchise to pick up kids who otherwise would not be allowed by their parents to play the sport.
i9 has an advantage as it does not rely on public funding. While sport programs are getting cut due to school and other public funding, i9 relies on parents who want an alternative. So far, more than 10,000 kids have taken that alternative.
The Nutty Scientist
Restaurants can be challenging and carry a high rate of failure within the first five years, so considering a franchise that isn't a restaurant can be a smart move. The Nutty Scientist is a great franchise for those who want to avoid restaurant franchises.  The Nutty Scientist lets you franchise your own learning center instead. They are the world's leading provider of interactive science programs for children. Nutty Scientists offers the most complete proposal on the market.
Based on real and hands-on contact,  teaching STEM (Science, Technology, Engineering and Math), Environment, Health & Prevention, and Robotics in a different, entertaining and fun way, The Nutty Scientist is a draw for both parents and children alike. With low investment and low fixed overhead, plus high margins that can go up to 80%, you can make year-round income with in-school workshops, after-schools, events, awareness campaigns, camps and birthday parties.