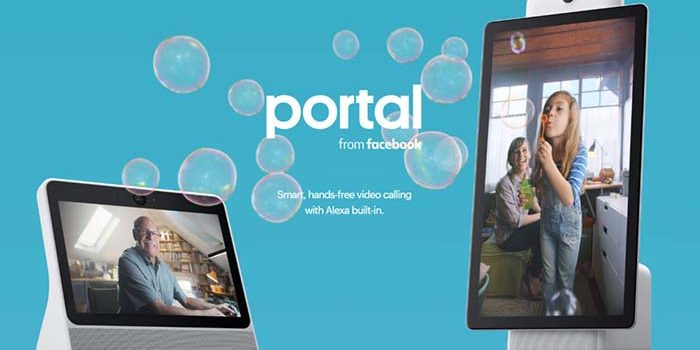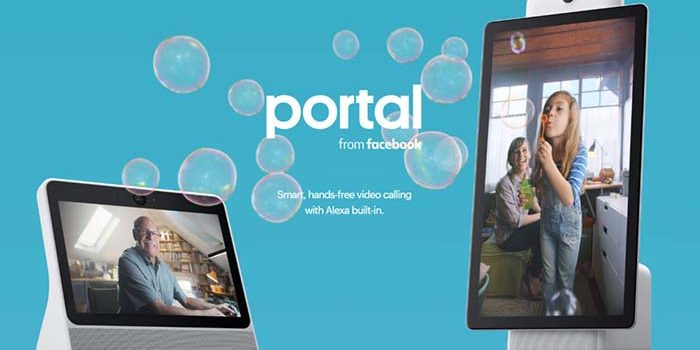 Video calls tend to feel like a bit of a chore from time to time. While they can be great for connecting with loved...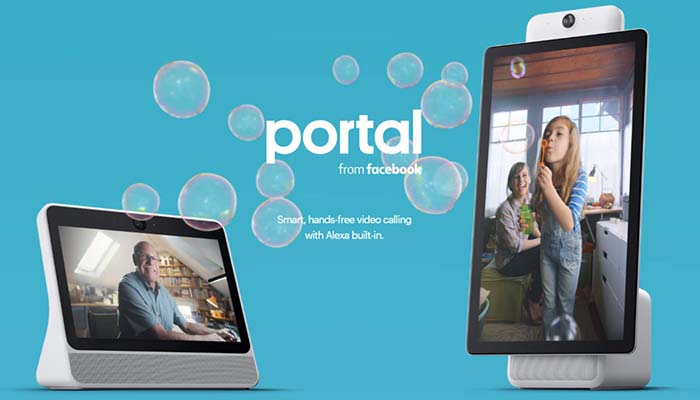 Video calls tend to feel like a bit of a chore from time to time. While they can be great for connecting with loved ones who you can't be physically present with, they're also somewhat stilted and can feel artificial. The Facebook Portal's aim is bringing families together with revolutionary new smart AI technology.
The Portal device allows users to make video calls to their loved ones and makes them feel like they're really there. Portal uses learning AI to follow the action with the camera and make sure the person speaking is audible and crisp. The huge 10-inch screen and clear display only add to this amazing experience.
Bringing Families Together: Facebook Portal
Portal and Portal +
The newest devices from Facebook, Portal and Portal + allow you to connect with distant loved ones. These aren't the first smart devices with video calling, but they are the first to be fully dedicated to that goal. With Portal, you'll really feel like you're in the room with your loved ones.
Portal devices are surprisingly affordable considering how advanced the technology running them is. A Portal device retails for $200, and a Portal + retails for $350. However, if you buy two Portal devices at once you receive a $100 discount! That means buying two Portal devices only costs $300, and allows you to share the experience with a loved one right out of the box.
Device Specifications
The Portal device itself has a massive 10-inch screen with a crisp 1280 x 800 display. Those who want a larger, even sharper display can instead opt for the Portal +, which sports a 15-inch screen with a 1920 x 1080 resolution. The Portal + is perfect for big families who want to make calls to Grandma and still fit everyone in the frame at once!
Additionally, the Portal experience is totally hands-free. Simply call out "Hey, Portal," and tell it who you want to speak to and it will initiate the call. That hands-free accessibility makes it so your voice is all you need to interact with the device!
If that sounds familiar, it's because Portal works with Amazon's Alexa right out of the box. That's right, the Portal is an Alexa-enabled smart device, like the Echo Show and Echo Spot. Like those devices, the Portal has robust voice-recognition software and is fast and accurate in hearing your commands.
Security and Privacy
With the Facebook name comes understandable hesitation regarding security and privacy. However, Facebook has promised that the Portal device is very secure and users need not fear their personal information being misused. Specifically, the Portal device encrypts all calls sent out and doesn't send any information regarding the call back to Facebook.
Similarly, the device doesn't listen to any conversations unless it is awoken with the "Hey, Portal" command keyword. Facebook has also promised that the camera and mic can be turned off with a single tap, allowing families to remain certain they aren't being watched.
Finally, the Portal even ships with a camera cover, allowing the most privacy-conscious to also simply block their camera's view the old-fashioned way if they so desire. These steps do a lot to alleviate many concerns regarding Facebook's recent history with data and privacy.
Notable Features
Features such as Story Time help set Portal apart from other video chat services. Story Time gives one person, the Story Teller, a teleprompter to read a short story from. As they read, the Portal uses its advanced technology to change their face and voice on the listener's end, morphing them into the character they're reading.
This fun feature is perfect for when a relative wants to read a bedtime story to children who they live far away from. Another example of fun shared activities includes listening to music together, where the Portal device syncs with Spotify or Amazon Music to deliver a song to both parties simultaneously. This allows for listening parties over the Portal technology!
Bottom Line
In short, Portal's goal is to help people who are far away from one another to simply hang out. The smart AI that follows your movements and cancels background noise. This ensures that you're always the center of attention in a call. That way, the awkward nature of some other video chat services is eliminated.
If you're looking for a great Christmas present for someone who lives far from you, or is about to move away, consider getting them a Portal so you can keep in touch. After all, who doesn't like hanging out with friends and family?