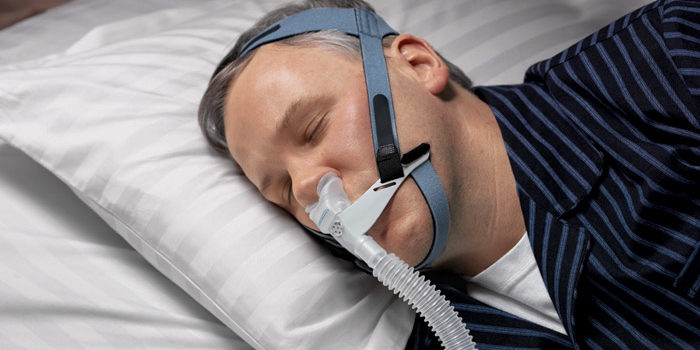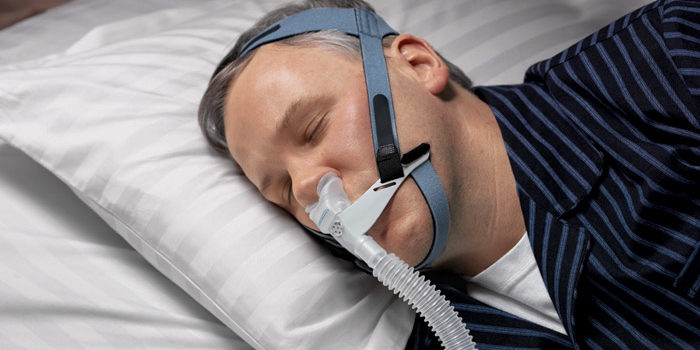 Sleep apnea is a common sleep disorder in which an individual's breathing repeatedly stops and starts during sleep. Symptoms include daytime sleepiness, loud snoring,...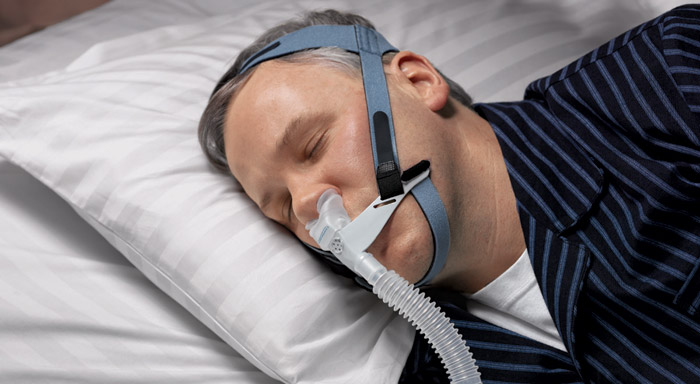 Sleep apnea is a common sleep disorder in which an individual's breathing repeatedly stops and starts during sleep. Symptoms include daytime sleepiness, loud snoring, and restless sleep.The involuntary pause in breathing can result either from a blocked airway or a signaling problem in the brain.
There is a lot of overlap between problems with sleep and problems with mood. Depression, in particular, has a strong association with sleep apnea. Obstructive sleep apnea may have some surprising signs and symptoms of the condition. Sleep apnea can have profound effects on your ability to think clearly during the day. This is sometimes called "brain fog." The repeated episodes of disrupted breathing that occur at night fragment sleep. Even diabetes and impotence can be caused or exacerbated by sleep apnea.
After being diagnosed with sleep apnea, there's a chance that your doctor may give you a CPAP machine as a form of treatment. It's a little more unusual than, say, popping a pill, so understanding how it works may answer any questions that you might have and/or ease any concerns. CPAP stands for "continuous positive airway pressure".
The machines help people with sleep apnea breathe more easily and regularly every night while they are sleeping. A CPAP machine increases the air pressure in your throat to prevent your airway from collapsing when you inhale. However, being hooked up to a large breathing machine can cause problems for those that like to travel. Lets talk about some of the best tiny CPAP machines you can travel with.
AirMini
ResMed has recently released their own travel tiny CPAP called the AirMini, and it certainly lives up to its name. The AirMini is perfect for the frequent traveler. It's very light and compact, and provides the same therapy options as a regular CPAP. It weighs 0.66lbs (300 grams), 30 decibels,  and only 5.4 x 3.3 x 2.0 inches. Highly portable. It has all 3 therapy modes built in – CPAP, AUTO, AUTO For Her (4-20CMH20 range of pressures). Air Mini has all the comfort features you are used to in a CPAP – EPR, RAMP, Response. Works specifically with a P10, N20 and F20 because of the new ActiveAir vent and built in HME. AirMini has built in Bluetooth and works with the AirMini APP (available on the APP store and Google Play).
One secret to the AirMini's compact design is its minimalist user interface on the machine, which is effectively only two buttons. One of these inputs is the Power button, while the other is the Bluetooth button, which connects the AirMini to your mobile device via the AirMini app. This innovative app turns a Bluetooth-equipped phone or tablet into the CPAP machine's control panel, allowing users to select settings and customize their therapy experience. The AirMini app also allows patients to track their therapy, including both short and long-term results.
The AirMini Travel tiny CPAP comes ready for the road with several travel-friendly accessories available. The standard issue travel pouch and exterior AC power supply are supplemented by the OPTIONAL accessory AirMini Travel Bag, AirMini Hard Case and an AirMini Mount System. ResMed is also continuing to develop accessories for the AirMini, including a DC converter and external battery pack.
Philips DreamStation Go
The DreamStation Go tiny CPAP from Philips Respironics gives travelers a real-world solution to portable CPAP therapy. Weighing in at a mere 1.86 pounds, the DreamStation Go Travel CPAP delivers the therapeutic benefits of a full-sized CPAP machine but in a compact, easy-to-transport package. And the discreet DreamStation Go can power cordless CPAP therapy thanks to its rechargeable lithium-ion battery.
So whether you're the jet-setting business type who's constantly on the road, or an outdoor enthusiast looking for a reliable sleep therapy option while roaming off the grid, the DreamStation Go tiny CPAP is the ideal choice for sleep apnea patients on the go.
The DreamStation Go also retains many of the advanced features found on its larger, full-sized siblings, including adjustable ramp mode and exhalation pressure relief. Ramp mode lowers pressure at the start of therapy before gradually increasing to the prescribed pressure setting. This gentler beginning pressure helps patients ease their way into sleep, with the ramp time adjustable in five-minute increments between 0 and 45 minutes.
Tech-savvy features include standard Bluetooth, with the DreamStation Go, is fully compatible with Philips Respironics' DreamMapper app. Billed as a "patient self-management tool," the DreamMapper app makes it easy to track therapy, allowing users to sync data from multiple devices on a unified dashboard visible on your phone or tablet.
So no need to worry about tracking compliance while out on the road, because the DreamMapper can combine therapy data from both the DreamStation Go and your full-sized DreamStation or System One CPAP machine at home.
Z1 Auto
The Z1 Auto, HDM's latest travel CPAP design. Measuring just 6.5 inches long and weighing less than a pound, it's the least obtrusive and most travel friendly device on the market. Boasting comfort features like Z-Breathe exhalation, automatic altitude adjustment, leak compensation, and an overhauled ramp design, the Z1 offers you effective therapy in an ergonomic package.
The Z1 Auto Travel CPAP Machine also comes with an optional integrated battery and a built-in Bluetooth data management system that allows you to monitor your therapy statistics and information on your iPhone or iPad. The Z1 Auto Travel tiny CPAP Machine is one of the few automatic travel devices available to sleep apnea therapy patients, and is the ideal travel companion for anybody who prefers an automatic CPAP device.
At just 26 dBA, the Z1 Auto is one of the quietest travel Ttny CPAP machines available. Travel machines are often noisier than traditional devices — they're smaller and block noise less effectively — but the Z1 Auto's unique structure helps to block noise. The machine is quieter than a typical ceiling fan and won't be loud enough to disturb you or your bed partner.
HDM's Z1 Auto is built for the traveler. It weighs just ten ounces, and at 6.48 inches long x 3 inches wide x 2.02 inches high, it's small enough to fit in almost any backpack or suitcase. Comparable in size to an iPod, the Z1 won't take up much room on your nightstand or in a tent.