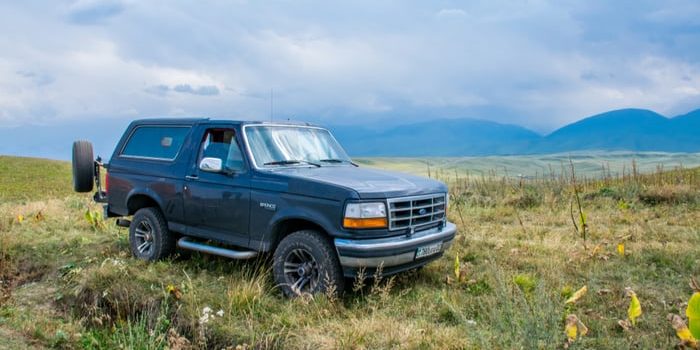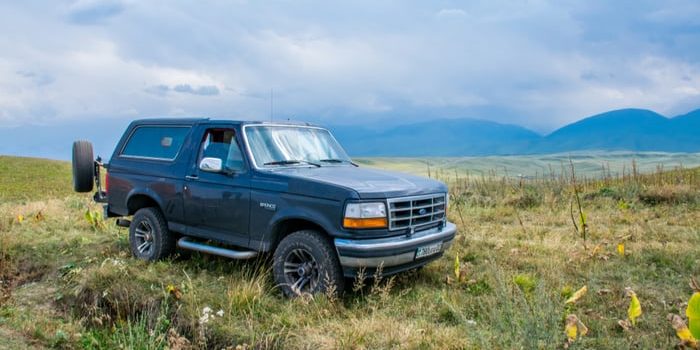 In 1996, the last Ford Bronco was released, much to the dismay of many outdoors-y enthusiasts. After the rugged, off-road capable 4×4 went off...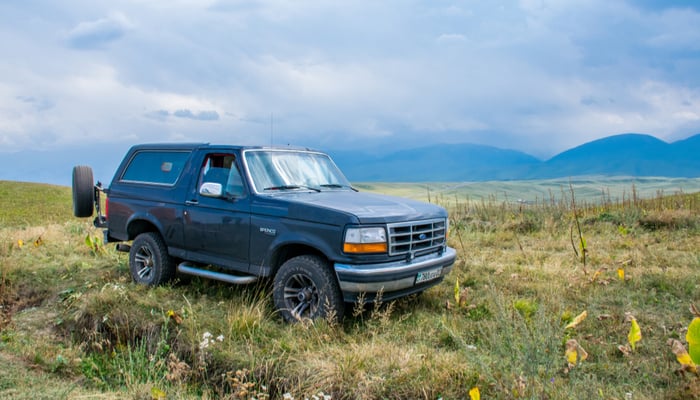 In 1996, the last Ford Bronco was released, much to the dismay of many outdoors-y enthusiasts. After the rugged, off-road capable 4×4 went off the market, many of Ford's faithful mud-lovers ended up switching over to brands like Jeep. After all, the Jeep Wrangler has largely kept the spirit that made the Bronco such a hit alive.
Well, there is good news for those who love to go off-roading: the Ford Bronco is coming back soon. As soon as January 2020, if some rumors are to be believed. This new model still has a lot of questions surrounding it, even including what it might look like as a finished product. However, one thing is certain: fans of the Bronco are ecstatic.
2020 Ford Bronco
Rock Solid
The Bronco's legacy is that of a rock-solid vehicle that could tackle even the most demanding off-roading challenges. The 2020 Bronco looks set to follow expertly in those footsteps. Body-on-frame 4×4 vehicles are no joke, and you need look no further than the Jeep Wrangler to see that. The Bronco will be no exception. Additionally, the Bronco promises solid front and rear axels and enough ruggedness to make a grizzly bear look like a ballerina.
Rumor has it that the Bronco is going to share a frame with the Ranger pickup, making it a solid choice for outdoors-types. Likewise, the Bronco is likely to be constructed primarily of aluminum, which allows Ford to keep the body light while not sacrificing on pure power. What's not to love?
Looks Like…
As far as looks go, there are a few guesses out there. Pictures have been snapped of the new Bronco in the wild, and, though it's covered by specifics-obscuring tape and deflectors, we can get an idea of the appearance. It looks like the design for the smaller Bronco is mostly based on the Ford Escape. However, some sources have indicated that a few of the Bronco's designs and layouts will be more strongly based on the Ford Ranger.
From rumors we've gathered that the Bronco looks to be a sub-brand for Ford, likely paying second fiddle to brands like the F-150 and other, more established lines. As for inspiration into what kind of performance and handling it can have, many have pointed to the Ford Troller and Jeep Wrangler as examples. These are all stellar design choices on which to base a 4×4, so we can safely say the Bronco is going to look rugged when it rolls out in 2020.
Under the Hood
If the Ford Ranger Raptor is any indication, expect to see an Eco-Boost engine under the hood of the 2020 Bronco. Ford is nothing if not consistent, and they've been putting the Eco-Boost in everything from the Raptor to the GT Supercar. Our best guess for the engine is that it churns out no less than 325 horses and puts up comparable torque to the Raptor. That means at least 370 pound-feet of torque across the solid front and back axles, meaning this is your go-to vehicle for getting deep in the mud.
Keep in mind, of course, that this is all speculation based on Ford's other recent vehicles. Ford themselves have made no indications as to what we should expect when the Bronco arrives in 2020. These are our best guesses, and though we feel they are likely, they could turn out to be inaccurate.
How Much, and When?
Again, it's still a good bit of time away from releasing, so these are estimates at best. However, our best guesses for the eventual price and release date are based on rather credible rumors and educated guesses. Since the Bronco is being produced in Detroit and on the same body as the Ranger, we can make some safe assumptions. The first is that it will have many similar capabilities to the Ranger, and the second is that it will cost around the same.
That means we can safely peg the price in the low-to-mid 30's, depending on trim level and other factors. As for when you can expect to see these, we could expect around January 2020. It's worth noting that we're likely to see the "baby" version, based on the Ford Escape, hit dealerships first. It likely won't be until a year after that, in 2021, that we could expect to see a full-sized iteration of the Bronco.
Keep in mind that none of this is set in stone. Even if these are Ford's current plans, they're still more than a year away and could change at any time.