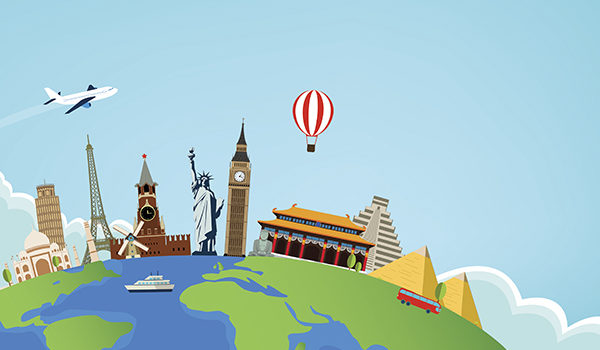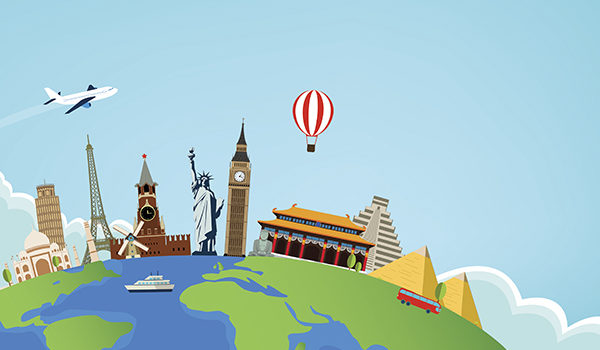 Kids are on Christmas break and are getting bored. What to do to entertain and enrich their little lives? Educational trips. Whether they're a...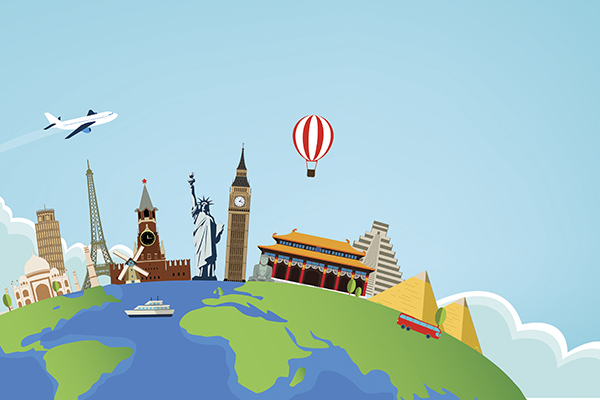 Kids are on Christmas break and are getting bored. What to do to entertain and enrich their little lives? Educational trips. Whether they're a history buff or a drama queen, an animal lover or a budding chef, enriching travel experiences adds a learning component for a vacation truly worth remembering. Help your little ones gain new insights and new interests by embarking on these ten best children's educational trips in the United States.
Washington, D.C.
When it comes to American history, our nation's capital has it all. You can't stop learning brilliant and exciting things about everything in D.C. It is almost like Aristotle himself designed a city. With D.C.'s bounty of museums and monuments, it is an obvious choice for an educational family vacation, especially with the Smithsonian Museums and the popular National Museum of Natural History. These are as good as it gets for knowledge-building with little ones. As my little one said on our way to the Air and Space Smithsonian… "Ain't no air in space!"
From memorials, to the Capitol building, Arlington, and the museums, it will blow your children's minds. You can even take a short day trip to Williamsburg for the colonial experience. Step into the 18th century at Colonial Williamsburg and sign up for the Continental Army, play colonial games, attend a grand ball, or even meet some of our Founding Fathers in person. The boulders of Gettysburg's Devil's Den, which once served as a battlefield site for sharpshooters now also double as a natural playground for visitors. There's even a living-history museum full of buildings dating back to the 17th century and lively volunteers who reenact what life was really like in the era. No better educational trip than on to D.C.
Plus, each year on select dates from late May to late August, kids can go with a parent to the National Museum of American History for a sleepover with the Smithsonian Sleepovers program. Imagine having a PJ party while doing crafts, projects, catching an IMAX film, and sleeping under Phoenix the whale in the Ocean Hall. Guests can also take part in solving a mystery or becoming a presidential candidate! Just bring along a sleeping bag, a toothbrush and a keen sense of adventure.
National Parks
The Grand Canyon and Yellowstone National Parks are at the top of the list to visit with your kids. The natural wonders of both are too fantastic to miss and should be seen first by young eyes. Adventures riding donkeys to the base of the Grand Canyon can be treacherous and frightening. At the same time can be enlightening as you take in the enormity of the space. Yellowstone is an amazing sight to behold.
There are over 10,000 geothermal features and over 300 geysers including Old Faithful. Take a tour or teach your kids about the earth's crust and how volcanoes work as you explore the park's wildlife.
San Diego Zoo
Home to over 3,700 rare and endangered species, the San Diego Zoo is a world-class interactive wildlife park for animals. From Amur leopards, Chinese alligators, and the ever-favorite African animals to endangered species such as giant pandas, Malayan tigers, and the Mang Mountain Viper. The San Diego Zoo has an impressive collection of wildlife.
Not only does this zoo have an amazing array of animals, they also have dozens of activities and programs for children and adults. Sign up for early mornings with the pandas, have breakfast with the koalas, or take a private VIP tour of the park and even see off-exhibit areas.
Kennedy Space Center
Orlando is the kid fun capital of the world. It is home to Mickey Mouse and Walt Disney World. Never-ending theme parks and elaborate attractions.While all that fun is great, educational fun is even better. For this,  Orlando gives you the Kennedy Space Center. Like dinosaurs, space is a natural fascination for children young and old. It only makes sense for those with the inclination to visit the best space centers in the country. Kennedy Space Center is located near Orlando, Florida.
It is open for tours, lectures, exhibits, and displays, with interactive hands-on activities for kids with an added interest. Kennedy Space & Rocket Center is home to one of the largest collections of rockets and space memorabilia in the world as well as the famous Space Camp.
Kennedy Space Center (KSC) is the U.S. launch site that has been used for every NASA human space flight since December 1968.  The main Visitor Center is an expansive complex that resembles a modern-day amusement park.
It's attractions feature an Early Space Exploration exhibit, Rocket Garden, children's playspace, 2 IMAX shows, an Astronaut Hall of Fame and Astronaut Memorial, the popular (with the younger set) Angry Birds hands-on exhibit, multiple cafes, gift shops, and much more. A bus tour will take you outside the Visitor Center to catch views of the legendary launch pads and up to the Apollo/ Saturn V center.
If you time your trip right , you could even see one of the greatest sights a kid can ever see – a rocket being launched into space. Truly a bucket-list worthy sight!