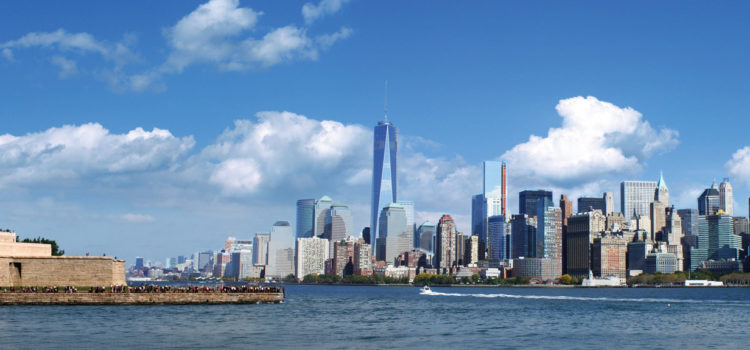 America, one of the world's greatest attractions from sea to shining sea, offers non stop excitement, wonder, and jaw dropping astonishment. From natural wonders...

America, one of the world's greatest attractions from sea to shining sea, offers non stop excitement, wonder, and jaw dropping astonishment. From natural wonders to man-made works of art, to the epitaph of human accomplishments. There is something to see everywhere you go. There may be seven established natural wonders of the world, but each state in North America is home to it's own extraordinary tourist attractions.
This country has something for everyone, and one of these magnificent sights is right around every corner. As one of the largest and most diverse countries in the world, The United States boasts an amazing amount of tourist destinations ranging from the skyscrapers of New York and Chicago, the natural wonders of Yellowstone and Alaska to the sunny beaches of California, Florida and Hawaii.
Every day, 10,000 people enter New York's Grand Central Terminal alone, with no intention of actually catching a train. Just to gawk. Yet for every traveler drawn to the big city, there are others who embrace the great outdoors. People love to see something new and amazing! But you don't have to travel to NYC to see something grand.
Every state has their house of mud or giant ball of twine to check out. But let's be honest, sometimes you want more than a selfie in front of a giant ball of string. And since every state has at least one wonderful attraction that draws visitors from far and wide, we decided to find out what it was, based on a delicate balance of local pride, iconic drawing power, and whether or not it actually sounds like something you'd willingly travel to do. So here they are: 50 states, 50 tourist attractions.
Alabama – US Space and Rocket Center
Alaska – Denali National Park and Preserve
Arizona – Grand Canyon
Arkansas – Hot Springs National Park
California – The Golden Gate Bridge
Colorado – Rocky Mountain National Park
Connecticut – Yale Peabody Museum of Natural History
Delaware – Yay… I'm in Delaware…
Florida – Ponce De Leon Springs Fountain of Youth
Georgia – Stone Mountain Park
Hawaii – Punaluu Black Sand Beach
Idaho – Craters of the Moon National Monument and Preserve
Illinois – Wrigley Field… because baseball is awesome.
Indiana – Indiana Dunes National Lakeshore
Iowa – The Field of Dreams Filming Locale
Kansas – Flint Hills Tallgrass Prairie National Preserve
Kentucky – The Kentucky Derby
Louisiana – Bourbon Street/French Quarter
Maine – Since Castle Rock isn't a real place, Acadia National Park
Maryland – Annapolis/U.S. Naval Academy
Massachusetts – USS Constitution
Michigan – Henry Ford Museum
Minnesota – Paul Bunyan and Babe the Blue Ox
Mississippi – Natchez Trace Parkway
Missouri – Gateway Arch
Montana – Wild Goose Island in St. Mary Lake
Nebraska – Chimney Rock
Nevada – The Strip, there is no other reason to be in Nevada
New Hampshire – Mount Washington
New Jersey – Atlantic City Boardwalk
New Mexico – Chimney Rock
New York – Statue of Liberty
North Carolina – Wright Brothers Memorial
North Dakota – Theodore Roosevelt National Park
Ohio – Rock & Roll, NFL Hall of Fame, and Cedar Point
Oklahoma – Oklahoma City National Memorial
Oregon – Multnomah Falls
Pennsylvania – Liberty Bell and Independence Hall
Rhode Island – Roger Williams Park Zoo
South Carolina – USS Yorktown
South Dakota – Mount Rushmore
Tennessee – Great Smoky Mountains National Park
Texas – The Alamo
Utah – Zion National Park
Vermont – Ben & Jerry's Factory
Virginia – Colonial Williamsburg
Washington – Museum of Flight
West Virginia – New River Gorge Bridge
Wisconsin – Lambeau Field Atrium
Wyoming – Upper Geyser Basin
The Final Thought
Every state in this fine union is a marvel unto itself. While we highlighted some of the top attractions in each state, there is so much more to see and do. I didn't even get to mention Venice beach, Niagara Falls, Kilauea, Kennedy Space Center, Ellis Island, Disney, Denali or the Florida Keys. It would take a life time to take in all that America has to show you. Start with your  own state, and take it from there.
From National Parks and monuments, museums, thrills and theme parks, I can promise you there is so much more to see in your backyard than you ever thought. Try being a tourist in your own state, check out the local tourist attractions, and you may just find a new appreciation for the place you call home.