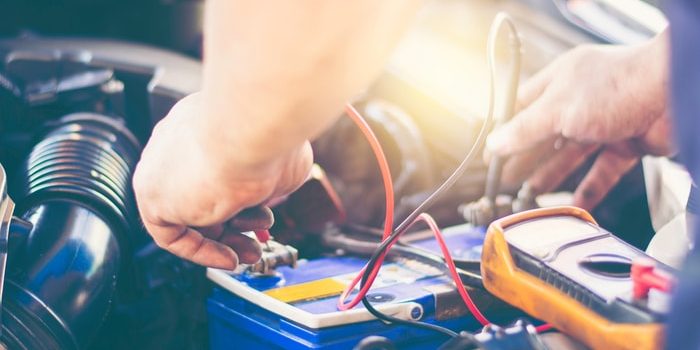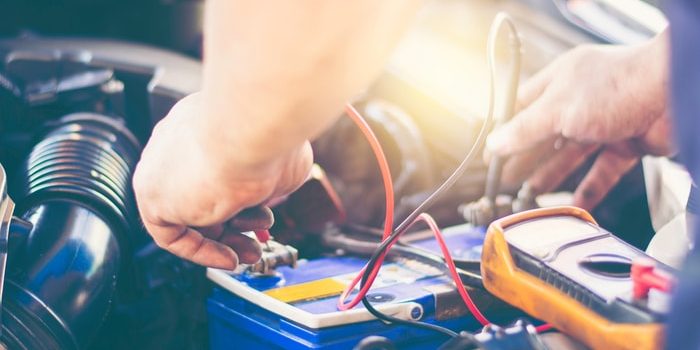 Regardless of what kind of car you have or how you prefer to drive and get around, your car needs a battery. If your...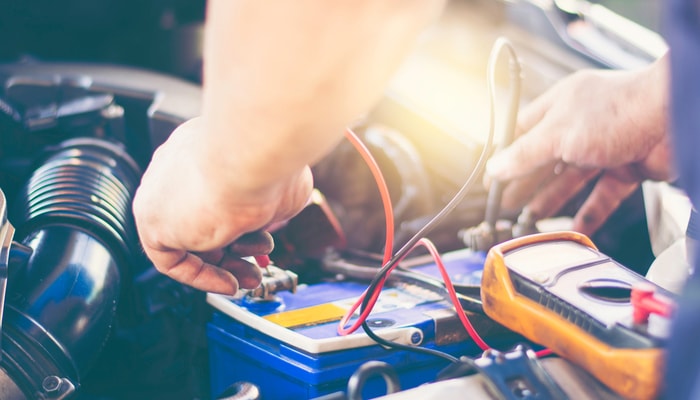 Regardless of what kind of car you have or how you prefer to drive and get around, your car needs a battery. If your current battery is giving you trouble then it may be time to start looking for a new car battery. Today we're looking at some of the best batteries on the market to make sure your car keeps running even in the most extreme conditions! No one wants to try to turn their car on just for it to sputter and stop. Don't let that happen to you.
Best Options for a New Car Battery
Car Batteries
Your car's battery is the heart of its engine. No matter what type of engine you have, your vehicle needs a battery to get started. The battery also provides the electricity for your stereo, headlights an cab lights, as well as any other electrical appliance in your car. Remember, extreme weather such as cold and snow can be a huge drain on the lifetime of a given car battery.
So when it comes to picking a good new car battery, you need to make sure it's of the highest quality. After all, you don't want to wake up one morning with a dead battery and no way to get to work!
Odyssey PC680-P
This deep-cycle battery will last you for a very, very long time. While it works in any car, it's particularly useful when used with electric cars. The AMG is non-spill and highly rated for protecting the vehicle from the strongest shocks and most persistent vibrations. While these types of wear-and-tear normally work to break down a battery, the Odyssey PC680-P is rated to resist this type of breakdown.
Thanks to its rechargeable cells, the Odyssey can be recharged in a short 4 hours. This makes it one of the most efficient batteries on the market! The 170 CCA battery is rated for up to 70% longer lifespans than the majority of deep-cycle batteries in its category. The Odyssey is also highly rated even in extreme climates, not losing its effectiveness even in the face of extreme cold.
The best part of this battery, on top of how durable and efficient it is, is the reasonable price. You can make this your new car battery for just $106, making it an incredible value.
DieHard Advanced Gold 50778
This battery is a unique absorbed glass mat style battery made to perform well in any and all extreme conditions. If you live in a region that is extremely hot or cold, this is a great pick for you! If you're a more forgetful type, this is a great pick due entirely to its amazing longevity. Many users reviews have remarked on how excessively long the battery lasts, even when left on. Some users have reported that they've left their headlights on overnight on accident only to find the DieHard battery was still able to crank their engine the next day.
This no-frills, easy-to-maintain battery also sports a unique design that makes it last much longer than the average battery. You'll never need to replenish the water thanks to this design, and it's the unique design that allows it to stay strong even through extreme temperatures and for long periods of time. If you're looking for the most rugged battery out there, this is a likely pick.
While the price is little higher than some, coming in at $165, you really get what you pay for! The battery even sports a 3 year warranty, so, even if it does go out on you, you can get a replacement to make up for it.
Optima D35 YellowTop
The Optima D35 YellowTop is a powerful battery, sporting a 12-volt design and double-wall that makes it exceedingly durable. The dual-purpose battery has a design that resists shock and vibration better than most, and it is marketed as one of the most durable car batteries on the market today. It sports a very sleek design that makes it surprisingly durable to normal activity.
The Optima battery is also very resistant to leaks, sporting a low discharge rate and having very little overall maintenance to worry about. Even if you leave it in a vehicle for a while, you can trust that it will still crank and run just fine. Coming in at $169, it's a bit pricier than some batteries on the market, but it's well worth the investment. If you want a tough battery that won't let you down, look no further than the Optima D35 YellowTop.