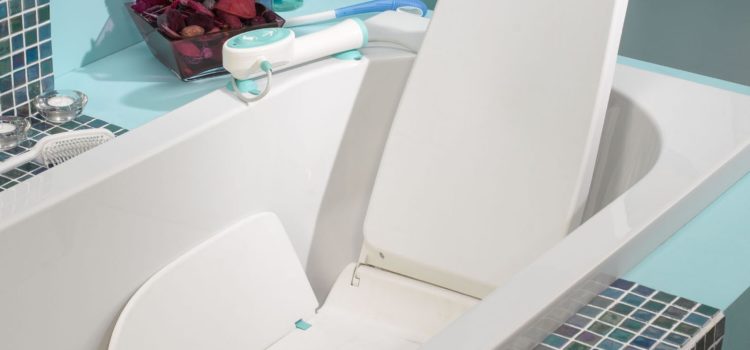 One of the things everyone dreads about getting old is not being able to take care or yourself, especially in the bathroom. It is...

One of the things everyone dreads about getting old is not being able to take care or yourself, especially in the bathroom. It is a substantial ongoing fear for all adults, having to have bathroom assistance. Once seniors accept they need help a large part of there dignity dies.
You don't have to accept this fate just yet. With the advance bathroom aids for seniors, you can delay this unfortunate moment of your twilight. Here are some of the essentials you will want to equip in your bathroom as you age with grace. In addition, we have included some tips to seniorfy your bathroom as well.
Lighting
The first thing you will want to do upon entering seniorhood is to update the lighting in your bathroom. You will want to add bright automatic lighting as well.  Kohree automatic plug-in LED automatic night lights can really help seniors see in the bathroom at night, reducing fall risk. Cutting down your fall risk is one of the big priorities in seniorfying your bathroom. Kohree's Automatic Plug-in LED Night Light Lamp is a great pickup for only $16 from Amazon for a two pack.
Next, we will need to upgrade the toilet. You will want something up a little higher off of the floor. A commode that will make you feel like a gargoyle perched on the top of the Notre Dame. Drive's Medical raised toilet seat with arms is precisely the toilet you will want for your senior bathroom. It's an easy-to-install, raised toilet seat making it very easy for seniors get up and down. When it is easier to get on and off the toilet, you will reduce the risk of falls.
The Tub is a Prime Place to Fall
The next thing you will want to do is make getting in out of the tub easier. Your bathtub is a prime area for falls, which can be devastating in your later years. The Medline bathtub safety grab bar locks to the side of the tub for an easy in and out gripping handle. The bar simply locks into place on the side rail of the bathtub with a secure clamp. You will not need any tools for installation. It will also come with some rubber-lined pads to prevent the tub surface from being damaged by the bar.
While we are on the subject of handles, it would be a good idea to install a few others around the bathroom. You never know when or where you will need to catch yourself before a fall, but rest assured it will always be the last place you would think. I recommend the Moen bathroom grab bar. They run around $20 and come in varying lengths.
Now you'll want to do smaller upgrades that will not only make using your bathroom easier but more enjoyable. Upgrade your shower head with something designed for seniors. The deluxe handheld showerhead 12041 by Lumex is a great bathroom addition. Six spray options provide ease of bathing for everyone. They list the six options as saturating, saturating & bubbling, bubbling, massage, saturating & massage, and pause spray functions. They all sound delightful.  It also has an 84-inch reinforced hose for extra convenience. You can pair it with the Lumex bath chair, it's long enough and a bath chair will, of course, reduce your fall risk.
If your mobility is getting limited, you may want to look into the Neptune Reclining Bathlift.  This bath lift will lower you securely into your tub.  It will help you to remain upright as it provides a  firm back support. It also has a great recline option to gently and gradually ease you into a comfortable, relaxing, position.  You can pair it with a nice bathboard to enjoy a little extra leg room.
A Step Up
All seniors should think about adding a bath step as well; as tubs seem to be getting higher by the day.  A good bathroom step with a large platform with comfortable, slip-resistant will provide a convenient measure to assist getting in and out of the bath or shower. This step will again, help you from slipping a falling. I think an on-going theme is emerging. The Council on Aging says that a senior falls every 19 mins.
Last, let's talk about the walk-in tub option.  A walk-in tub is a great option to reduce the risk of falling while getting into or out of the bathtub. These tubs have doors that allow users to walk in and sit down without having to worry about climbing over a traditional tub ledge. While these tubs are a little costly, the investment could very well help prolong your life.