Huawei, the world's second-biggest smartphone manufacturer, has been having a rough couple of months. Most recently, the Trump Administration issued an executive order that...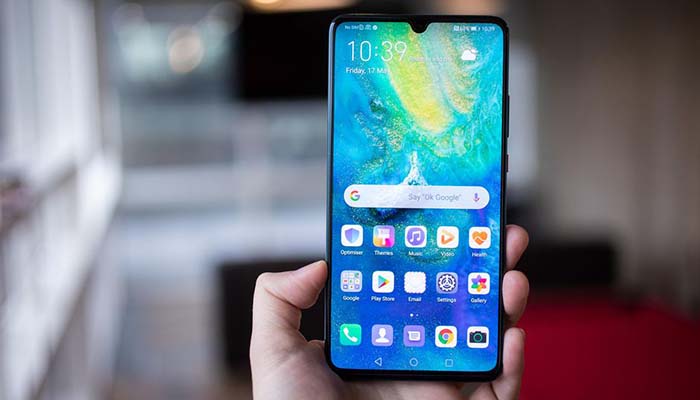 Huawei, the world's second-biggest smartphone manufacturer, has been having a rough couple of months. Most recently, the Trump Administration issued an executive order that cuts the Chinese company off from American resources such as Google's Android platform.
Trump's order, called "Securing the Information and Communications Technology and Services Supply Chain," effectively bans Huawei from doing business in America, or with American companies. What does this mean for the Android brand and for Huawei?
Huawei Ban
What Does This Entail?
The Department of Commerce released a statement on the ban in order to explain what it means.
"The executive order prohibits transactions that involve information and communications technology or services designed, developed, manufactured, or supplied by persons owned by, controlled by, or subject to the jurisdiction or direction of a foreign adversary whenever the secretary of commerce determines that a transaction would pose a threat to national security," reads the statement.
This means, in effect, that Huawei, as a Chinese communications company that is known to have close ties to the Chinese government, is being viewed as a "foreign adversary".
Why Did This Happen?
This ban reflects years of tense relations between Chinese and American companies in the tech sector. In 2012, the federal government warned carriers in the US of carrying Huawei's handsets. There has been a fear that Huawei would use its devices to spy on American corporations and steal secrets.
In fact, there has long been speculation that Huawei's meteoric rise and unparalleled technological advancement in the last decade was largely a result of stealing intellectual property from tech companies in other countries. Huawei, for their part, has repeatedly denied any claims that it has stolen IP or engaged in any form of corporate espionage.
What Will This Mean?
In the short term, this ban might not amount to any real damage. Without wading too deep into foreign policy, the Trump Administration is in the midst of a very tense trade standoff with China. It's likely that this Huawei play will be used as a bargaining chip in future trade talks between the two massive economies.
In the long term, if the ban stays in effect, it's likely it will slow the US rollout of 5G communications tech. Many telecom companies rely on technology imported from China, much of it made by Huawei. Unlike Samsung or Apple, Huawei is as much a telecom company as a smartphone manufacturer.
Global Scale
While Huawei remains a major player in China, their decoupling from Google could prove disastrous for their bottom line. Google has announced they'll be honoring the executive order, pulling support for their Android operating system from Huawei. That means that Huawei devices won't be getting updates for their OS, or critical security updates from Google.
Huawei has stated it will support its own devices with regular security updates, though this is a bold claim. It's unclear if the company has the programming staff to undertake such a massive job. Meanwhile, the lack of support from Google means that Huawei will have to rely on an open-source version of Android. This will have them several months behind the competition in terms of updates and features.
Samsung Ascendant
Huawei was on track to dethrone Samsung as the de facto king of Android. Recent advances in Huawei's tech had them nipping at Samsung's heels. For their own part, the Korean smartphone manufacturer has been lagging behind on innovation, with their recent slate of phones being more iterative than revolutionary.
The ban from Washington DC could prove to be a huge windfall for the Korean company, however. Samsung stands to gain a lot from their chief rival being halted in their tracks and cut off from Google's support. Samsung, meanwhile, continues to enjoy its partnership with Google, getting early test builds of Android OS to make sure their phones run smoothly.