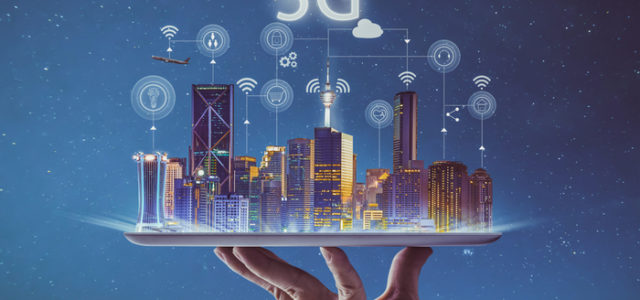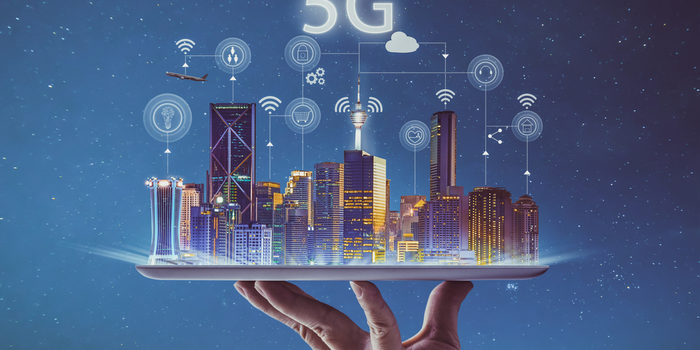 The biggest shift in wireless communications history is coming up soon, and it goes under the name "5G". The newest advancement in wireless communications...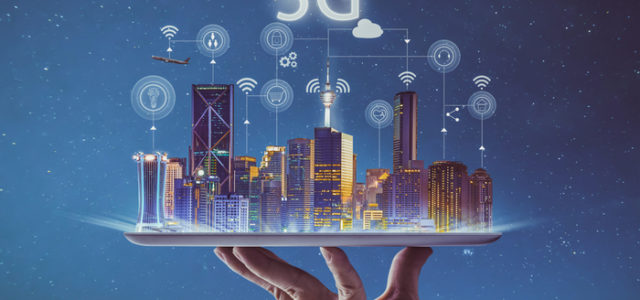 The biggest shift in wireless communications history is coming up soon, and it goes under the name "5G". The newest advancement in wireless communications technology, 5G networks will revolutionize communications speed and change the way the world communicates. This might sound like hyperbole, but it isn't: this will be a huge moment for technology. Are you ready for the changes?
5G Networks
What is 5G?
5G is a network specification, much like 4G LTE or 3G. These are all types of wireless communication, defined by industry standards, bandwidth and speeds. Think of them like wireless internet speeds, and as loose indicators of the current face of wireless communications technology. Notable advances in technology in the last few years are what has made 5G a possibility.
When 5G networks go live for a wide-release, carriers like AT&T, Verizon and Sprint will be offering cell phone networks powered by 5G technology. Samsung, Apple and other flagship smartphone manufacturers will also be creating phones with the capability of connecting to 5G networks and making the most of the new technology.
What This Means
5G connection speeds are expected to be absurdly fast. As in, downloading a movie in seconds, stream 4K video at 60 FPS, upload video in moments kind of fast. This will bring about big changes in more than just cell phone technology, of course. There will be robotic devices capable of letting a surgeon perform a procedure from across the country. Self-driving cars will be able to connect and make adjustments based on traffic reports in seconds.
Other functionality could extend to entertainment, augmented reality and consumer products, too. Imagine holding your phone up while watching a football game, and having your screen superimpose live stats and graphics to help you keep track of players, all updated on the fly. That's the kind of power 5G will bring: the applications are sure to be mind-blowing.
When Can We Expect This?
5G networks aren't quite a widespread reality yet. The technology is currently undergoing rigorous testing and production and is in the final stages before wide release. Some smaller scale, individual-city level 5G tests have been done, but these are using somewhat limited versions of the expected 5G technology.
At the earliest, we could expect to see some larger cities receiving 5G support in late 2019. However, this is an optimistic estimate and assumes that carriers push for early trial versions of the technology. As for nationwide coverage of 5G networks, that is likely as far away as mid- to late-2020. While this might sound like a long time, the massive increase in power will more than offset the long wait.
What Phones Can Use 5G?
It's unlikely your current phone will be able to use a 5G network unless you have a bleeding-edge phone prototype. In fact, few manufacturers are even selling phones that will be able to use eventual 5G networks yet.
However, there are a few brand-new phones that are either coming soon or have just been released that will be able to take advantage of 5G when it arrives. If you want to be absolutely future proof, here are some of the phones you should be looking at.
Upcoming 5G Phones
The Samsung Galaxy S10 5G, which starts at $1,300, was released in mid-May in the US and will offer 5G connectivity. The Galaxy Fold, which was delayed into later 2019, will also be able to use the upcoming network.
The Motorola moto z3 will offer a 5G mod chip that will allow you to use the upcoming network, as well. It's currently available for purchase, but the 5G chip will be launching later. Also coming to the 5G game will be phones for Chinese smartphone maker Huawei, including their Mate 20X 5G and upcoming foldable Mate X.