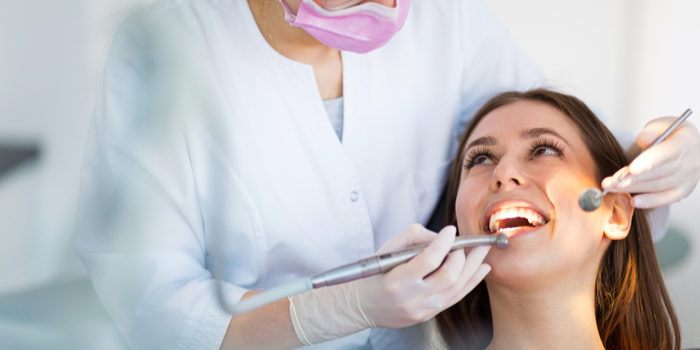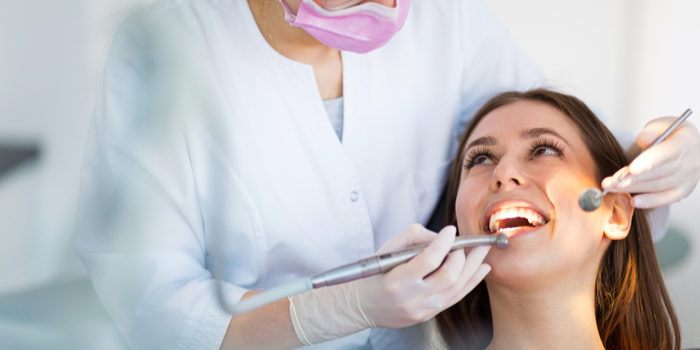 There are a number of great reasons to have a regular dentist you see for annual check-ups (at least!). Firstly, they can take care...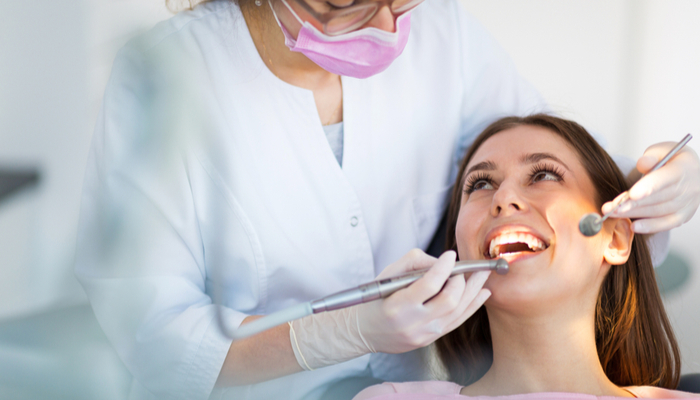 There are a number of great reasons to have a regular dentist you see for annual check-ups (at least!). Firstly, they can take care of your teeth, of course, making sure you don't have any cavities or other dental issues. Another huge positive of seeing a regular dentist is that check-ups can help prevent heart attacks and strokes, among other medical conditions.
Sure, there's a lot to be said for brushing and flossing. However, good oral hygiene is no replacement for regular check-ups with your dentist. When it comes to picking out a dentist to take care of your dental health, though, it can be hard to know who to go with. Today, we're offering some tips on helping to pick out the right dentist for you.
Recommendations
The first place you should look when you're trying to find a dentist should be the recommendations of friends and family. Ask around, and see who your trusted friends and family go with to take care of their dental hygiene. Your friends probably aren't medical professionals (bonus points if they are, though) but you can still value their recommendation. After all, customer satisfaction is a huge indicator of a dentist's overall quality.
Another great source of recommendations would be a medical professional you currently see. If your general physician is someone you've been seeing for a while and trust, ask them for a recommendation. Likewise, if you have a pharmacist you've been using for years, they could be a great person to ask. These medical professionals are sure to know the reputation at least a few dentists in your area.
Factors to Consider
When signing up at a dentist's office, there are some factors you need to consider. Firstly, make sure they take your insurance. This one is big! Paying out of pocket for dental expenses gets out of hand fast, and you would much rather pay for your dentist visits with your insurance. The next thing you should consider is their office hours: will you be able to get by the office without having to take off from work, or will you need to use time off to make an appointment?
The next thing you should look at is their location. Are they really far outside of your normal commute, or are they conveniently located in relation to your house or office? Outside of these simpler, up-front considerations, look at more in-depth logistical concerns like how they handle dental emergencies, what type of anesthetic they use and whether they have a missed-appointment policy.
Picking a Dentist's Office
Some things to look for when you're visiting an office for the first time are indicators of the culture of the office. This includes things like the cleanliness of the lobby and the examination rooms, as well as the cleanliness and relative age of their dental equipment.
Other factors to keep an eye out for relate to the staff. Do they answer your questions patiently and politely, or do they seem as though you're bothering them when you ask? Does everyone wear gloves when dealing with equipment and when inspecting your mouth and teeth?
Making a Decision
Weigh all of these factors carefully when you're considering which dentist to go with. It's important that you're comfortable with whoever you pick for your regular dentist, as check-ups are exceedingly important. You want to pick a dentist's office that makes you feel comfortable, important and at-ease. A good dentist is worth their weight in gold, so don't be afraid to look for a better office to visit regularly if the first one you look into is less than ideal. You deserve good medical attention, and that extends to your teeth, too!