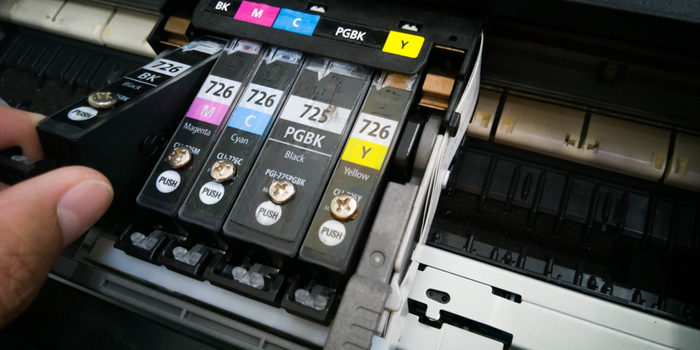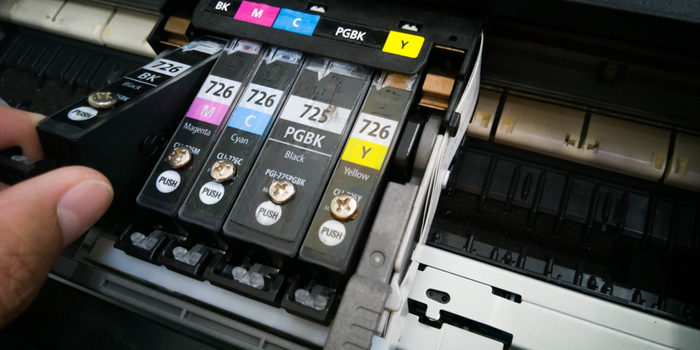 Let's face it: there's no reason for printer ink to cost as much as it does. There has to be some way to keep...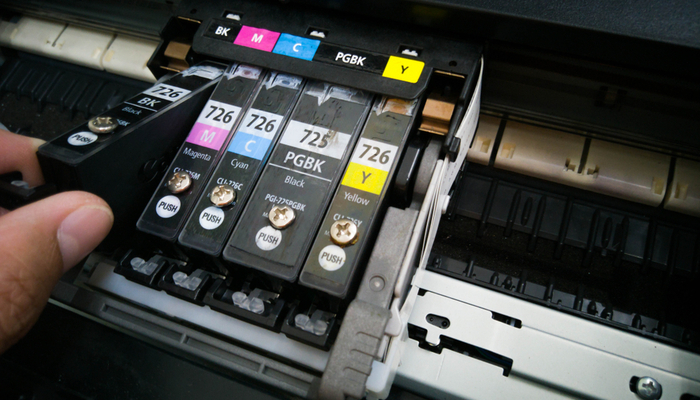 Let's face it: there's no reason for printer ink to cost as much as it does. There has to be some way to keep the cost of this (apparently precious) resource down to a minimum, right? Today we're going over some top tips to keep your costs down when you're buying printer ink, and how you can keep up with your office's needs.
Saving Money on Printer Ink
Refill Cartridges
You actually don't have to buy all-new cartridges every time you run out of ink. You can head to places like Walgreens and have your cartridges refilled for a fee. You can usually refill a cartridge four to six times, assuming its in good condition and you don't do anything to compromise it.
Doing this not only saves you money, but it's good for the planet. You're not supposed to throw away the cartridges, but many people still choose to do so. Instead of disposing of your old cartridges, though, you can have them refilled to save money and save the planet.
Refilling on Your Own
You don't even really need to go to a business to refill your cartridges. You can do it from home, if you have the right tools and patience. With the right refill kit and a steady hand (do this over the kitchen sink) you can refill the cartridge with ink all on your own. No one said being frugal wouldn't get messy, though! Don't do this over paper or furniture. Or anything you don't want covered in ink, really.
Buying Third Party
Even when you do need to buy new cartridges, don't buy straight from the brand-name. Third party, or "compatible," printer ink cartridges are a great way to save money. Buying from third parties means you get to avoid the upcharge from printer companies like HP. While name-brand ink cartridge makers will tell you to avoid third-party cartridges, there concern isn't for the health of your printer, but for the health of their wallet.
Getting third-party cartridges from off-brand companies is fine as long as you're getting the right size ink cartridges. In order to keep the costs even lower, you could opt for having them regularly delivered through a service like Amazon.
Remanufactured Cartridges
Why stop there, though? You could also opt to buy "remanufactured" cartridges. These are ink cartridges that have been previously emptied, but have been recycled and refilled. You can often find these for as little as half the price of new cartridges. Just remember that these might be eligible for fewer full refills than brand-new ink cartridges.
Essentially, remanufactured cartridges are cheaper up-front, but can be more expensive in the long run. It really depends on how many refills you can manage to squeeze out of them. On average, though, these are a great way to get a refill if you're out of cartridges and don't have an empty one to refill.
Draft Printing
If you don't need the prettiest printed copy, set your print job to "draft print" style. This will use less ink and toner, and generally looks a bit shoddier than full settings. However, this is a great way to save ink. If you're just printing something out for personal reference, not something that needs to look amazing, this is a great way to save ink.
Finally, make sure you remember to recycle your ink cartridges when they're dead. Even if they've been refilled six times and can't be used anymore, it's important that you don't just toss them in the trash. Often, places like Office Depot and Staples will offer you rewards program points for bringing in older ink cartridges. This is a much better option than just tossing them into the garbage!