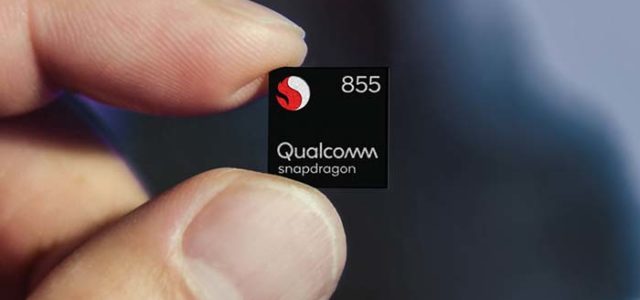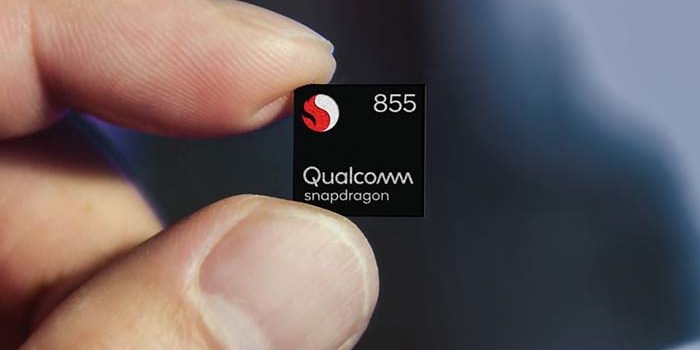 Qualcomm, one of the biggest manufacturers of Android phone chips, has announced a mid-cycle upgrade for their Snapdragon 855 system on a chip (SoC)....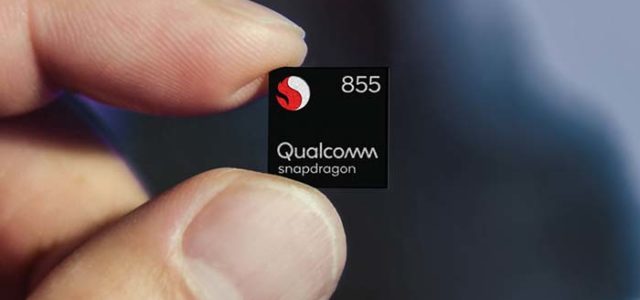 Qualcomm, one of the biggest manufacturers of Android phone chips, has announced a mid-cycle upgrade for their Snapdragon 855 system on a chip (SoC). The newly-announced Snapdragon 855+ is still an eight-core SoC, and it's still 7nm, but it has some notable upgrades. What does this mean for upcoming Android phones?
Today we're taking a closer look at the hardware that goes into making smartphone tick. We'll be diving into the technical side of Qualcomm's SoCs, and what a mid-cycle upgrade could mean for upcoming Android phones. Let's talk about some silicone.
System on Chip
Firstly, a quick primer. A system on a chip means exactly what it sounds like: it's a computer system on a single chip. While the system in a full-fledged computer, like a desktop or a laptop, has chips specifically for things like processing, graphical capabilities and the like. By contrast, smartphones, tablets and other small technological devices don't have the space for all of these spread-out components.
Enter the SoC, and its incredibly useful space-saving capabilities. While you don't get the same power as you would from a more full-fledged computer, an SoC allows for good performance on a small device without sacrificing much in the way of space or thermal usage. In short, it's this technology that makes smartphones possible. Were it not for complex and robust SoCs, like Qualcomm's Snapdragon series, we'd still be using flip phones.
The Snapdragon 855+
So, what does this new mid-cycle upgrade mean for Qualcomm? Well, the Prime CPU in the SoC has been bumped up in clock speed. It now clocks in at 2.96GHz, where it was hitting 2.84GHz. This means that the chip can refresh faster, allowing it to accomplish more complex tasks. One of the 855's strengths is its unusual CPU setup, which sports a "big" cluster of four cores and a smaller set of cores for more power-efficient tasks.
The 855+ has a new paradigm for this: instead of having a cluster of cores for its "big" core, it now has one Prime core with Cortez A76 infrastructure to handle big tasks. Meanwhile, the new usage of the Prime infrastructure should be useful in delegating tasks, meaning the device will be more powerful overall while also offering better thermals and a lower power consumption for simpler tasks. In short, the 855+ will always use the right tool for the job.
In Action
In action, this will mean faster graphics rendering, higher clock rates and better performance. For people interested in using their phones for gaming, levels and textures will load faster. For people more concerned with augmented reality, the graphics will be quicker and more seamlessly integrated. Power users will be able to squeeze tons of utility out of such an upgraded chip, maximizing both their power and battery life.
Even for users who prefer to use their phones for just browsing the web, answering emails and taking calls, the upgraded chip will offer a ton of new utility and power for any tasks they need to tackle. Swapping between apps, multitasking, screen-in-screen and more will all be faster and more responsive.
The Phones
The first phone to roll out with the new chip will be the Asus ROG Phone 2, which will be hitting on July 23rd. We also wouldn't be surprised to see the new chip infrastructure showing up in the Galaxy Note 10 on August 7th.
In short, this new Snapdragon 855+ will make for a great upgrade to existing Android phone user interfaces, making gaming and daily use alike faster and more responsive. It's good to see Qualcomm keeping up with the competition from Apple, who are hard at work on the next iteration of their powerful Bionic chip family.