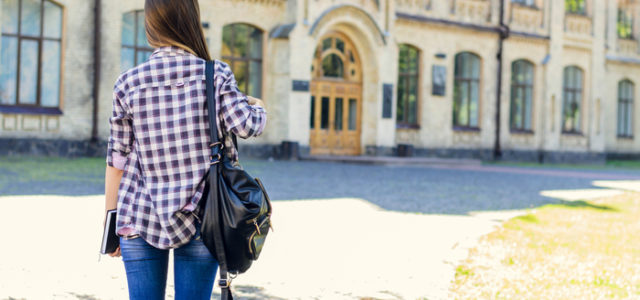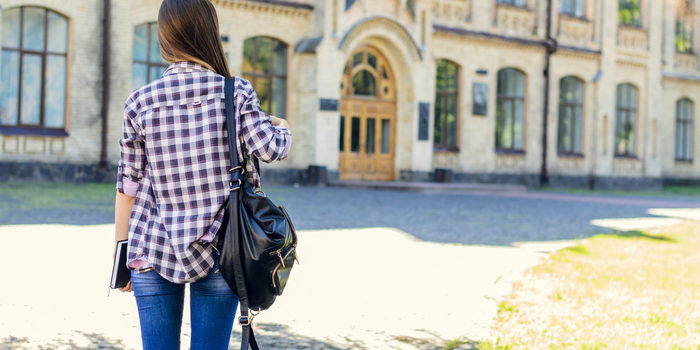 There's something magical about the first day back at school, isn't there? Popping new line paper in your binder, busting out freshly sharpened pencils...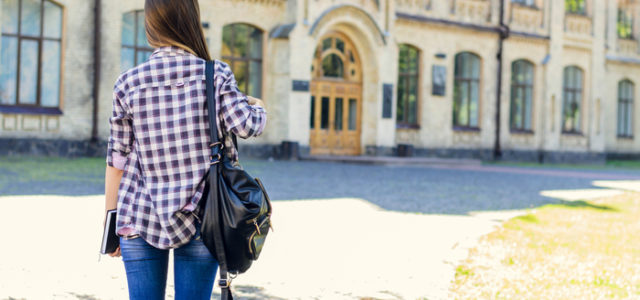 There's something magical about the first day back at school, isn't there? Popping new line paper in your binder, busting out freshly sharpened pencils and getting to know all of your new classmates. In 2019, however, there's more to it than just that: you need to have the right tech for success. What do you need to excel this year at school?
From the best laptops for taking notes and doing research to the best entertainment devices, we've got you covered. Whether you're buying for yourself before you head back to college, or you're a student asking your folks to get you the hottest new tech, the goal is to save money while getting an edge on the coursework. Let's take a look at some of the best back to school tech.
Best Laptop: MacBook
There's nothing quite like being able to take notes at the speed you type. While writing is more direct, typing is faster by a wide margin: that's where a good laptop comes in. Whether you're a freshman just going into college or a grad student heading in for your doctorate, there's nothing quite like having a good station to take notes from. What's more, the newer MacBook models are thin and light, fitting easily in a backpack.
The bright screen, responsive keyboard and robust suite of creative programs available to Macs are a huge draw for students, as well. If you need to edit photos or videos, record your music or other such creative endeavors, a Mac is the right tool to have on hand. Not to mention, your classmates will likely appreciate the stylishness that the Mac brings to your study time!
Best Apps: Chegg and Calendar
Whether you're an Apple or Android user, the most important app in your phone for going back to school is your calendar app. There are also third-party apps for to-do lists and reminders, though both Android and Apple have such functionality baked into the core of their OS. Make sure you put your class schedule in your phone, as well as reminders for test dates, club meeting times and other extracurricular activities.
Another important app is Chegg, an online resource that is great for students. It's replete with resources like books, test prep, study materials and more. It's a bit pricey, so finding someone to split the cost with could be a good move. In any event, if you need someone on your side to help you with the more free-form feel of college, Chegg is a great resource.
Best Storage Solution: Google Drive
Remember: store everything on the cloud as well as on your hard drive. We prefer Google Drive for this, though iCloud is great for Apple fans, too. In either case, it's important to have cloud backups of all of your materials in case something horrible happens to your laptop or thumb drive. In the event that your hardware is destroyed or lost, you can fall back on your cloud backups.
Make sure you also save often. There's nothing more soul-crushing than powering through thousands of words for an essay just to have the battery die on your laptop and you lose all of your hard work. Make sure you remember the shortcut for "save document" and save often! There's no reason to put yourself at a disadvantage when the unexpected strikes.
Best Tablet: iPad
It's nice to be able to kick back and watch some Netflix or YouTube to unwind from a long day of class and studying. That's where your tablet comes in. We're partial to the iPad, but there are other great options out there too. In either event, tablets are great for reading articles or books while relaxing in bed or between classes, and you can even keep up with your emails and planner if you synch the tablet with your phone's apps.
The big screen, powerful processor and connectivity features are what make the iPad such a great companion for a college student. When it's the end of the day and you're just trying to kick back and enjoy yourself, the tablet is a great way to pay a couple of games or watch a bit of your favorite show before bed.