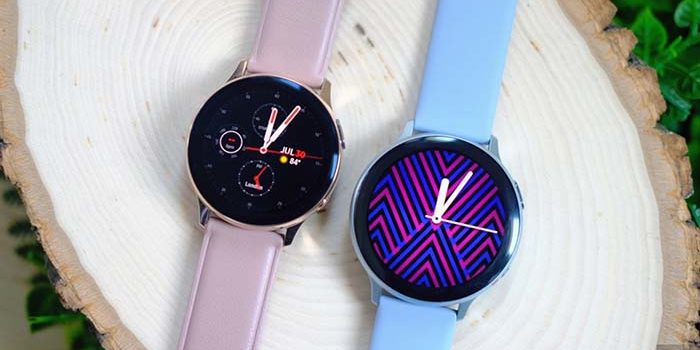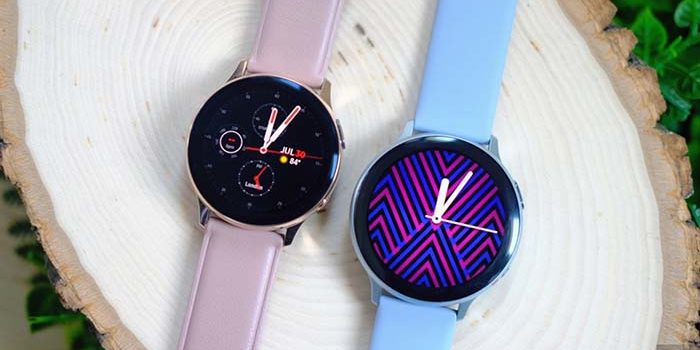 Samsung's forays into wearable tech have been met with scattered success. However, until now, they've been playing second-fiddle to the Apple Watch on some...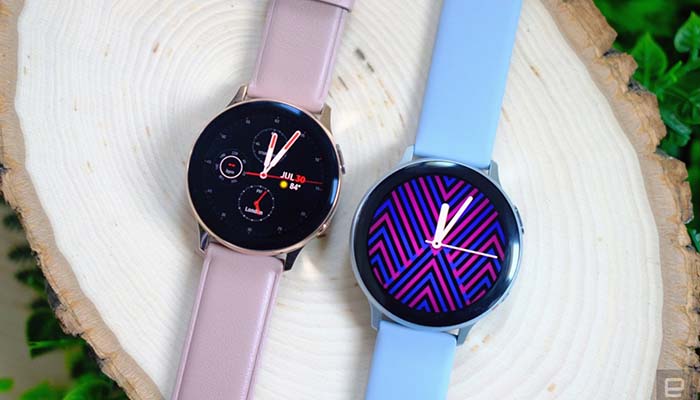 Samsung's forays into wearable tech have been met with scattered success. However, until now, they've been playing second-fiddle to the Apple Watch on some features, like ECG and fitness tracking. Samsung looks to correct that with the Galaxy Watch Active 2, their second smartwatch this year. Let's take a look at the newest wearable from the Korean manufacturer.
Galaxy Watch Active 2
Design
When you're wearing a piece of technology as a part of your wardrobe, it's important that it has a strong design and looks fashionable. Thankfully, the Galaxy Watch Active 2 is a smart and stylish little watch, sporting a few appearance options and an attractive, round face. The watch comes in a few colors, ranging from silver, black, gold and "lily gold," as well as with options for either aluminum frame or stainless-steel frame.
Also, the choice of frame dictates which type of band you get. The aluminum frame sports rubber straps for the band, while the stainless-steel frame has a leather band. The face can be purchased in either 40mm or 44mm, depending on your preference and wrist size. The 40mm watch face retails for $280, while the 44mm goes for $300.
Health Features
One of the biggest draws for the Apple Watch Series 4 last year was its medically-certified ECG that can detect arrythmia of the heart. Samsung promises that the Active 2 sports ECG technology as well, though it has yet to be officially certified like Apple's. This does mean that the ECG won't be online right away, but it could likely be activated later after the feature is reviewed by medical professionals.
Another health upgrade comes in the form of the heart rate-sensing LEDs. While the previous Active sported only 4 LEDs for detecting your heart rate, the Active 2 will be sporting a full 8. This means that it will likely detect heart rate more accurately, and will be able to pick up finer gradations of rate change. This is great for those who want to track their activity and keep up with their fitness.
Software
Instead of Wear OS, Google's open operating system for wearable tech, the Active 2 runs on Tizen, which is Samsung's proprietary watch operating system. A number of new software features will be on display with the Active 2. For instance, Google Translate will be baked into the watch, which is a welcome addition. Similarly, apps like Spotify won't require you to sign in again if you're already signed in on a paired smartphone.
A fun and unique software addition called "My Style" offers a unique new way to find great watch faces. This feature allows you to take a picture of your clothing and have the watch create a custom face to match. This is great for style-conscious users who want to make sure their tie and watch match! We love the round face and stylish appearance of the Active 2, and "My Style" gives it yet another wonderful fashion application.
Other New Features
Another new feature that we love is the return of the spinning outer bezel for accessing apps and controlling the watch. This was present on the older line of Galaxy watches but disappeared on the Active. The one present on the Active 2 isn't actually a physical spinning bezel, but is instead a haptic feedback response that feels great.
An LTE model will be made available, though we don't yet know what the pricing info on that model will be. The LTE model will allow you to make phone calls, send messages, stream music and even watch YouTube videos all from your wrist without needing your phone nearby. All in all, we're excited to see the Active 2 hit the market, as it will likely prove an excellent competitor for Apple's Watch line.