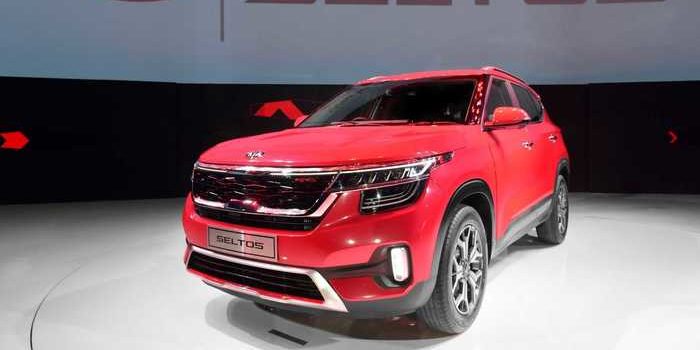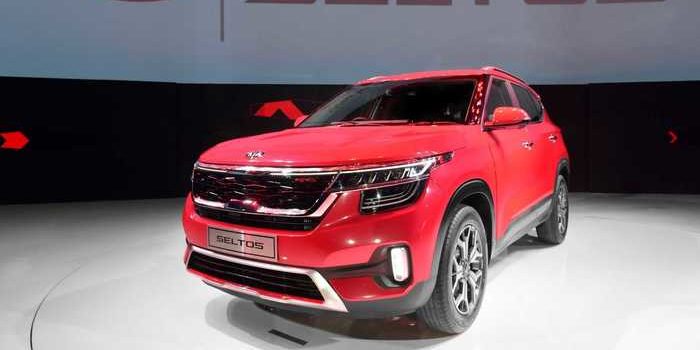 It would be a serious understatement to say that SUVs are red-hot right now. Where once sedans were the workhorse car for the family,...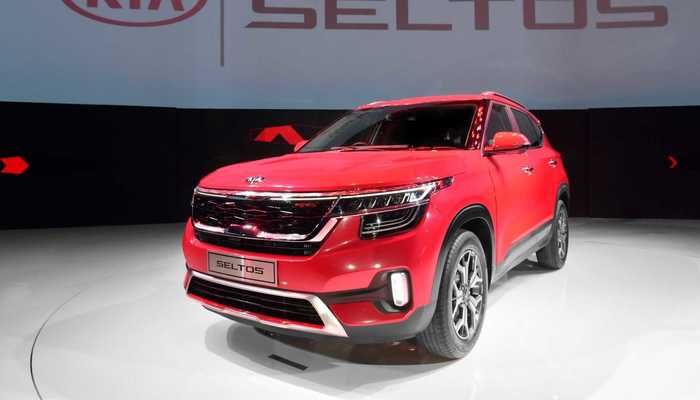 It would be a serious understatement to say that SUVs are red-hot right now. Where once sedans were the workhorse car for the family, SUVs are now the go-to for a busy family with lots of driving to do. Among carmakers, Kia is one of the best for lovers of crossovers and SUVs: the Sorento, the Sportage, the Telluride; the list goes on. With the new Kia Seltos, that list is about to get even longer.
Kia Seltos First Look
The New Niche
Kia just lit up competition like the Traverse and Atlas when it released the massive Telluride SUV recently, but now it's gunning for some very different SUVs. The Seltos is more of a crossover SUV, a bit smaller and sportier, and is looking to compete with vehicles like the Honda HR-V. Ostensibly, this puts the Seltos as being a bit beefier than the Soul, but a bit slimmer than the Niro.
To back up those "crossover" claims, the Seltos will have options for center locking differential and all-wheel drive, all while looking the part. The design is active and sporty, with a tall nose and some smooth lines around the body. The recognizable Kia "tiger-nose" grille is here and is as complex and busy as ever, complete with a fascinating stacked-LED headlamp design. In short, this car looks weird, interesting, and, most importantly, cutting-edge.
Drive Quality
The Seltos sports another tried-and-true Kia design: the rock-solid 1.6-liter, 175 horsepower engine you'd recognize from other Kia SUVs. While this engine won't be winning any street races, it's still a solid drive train for your daily driver, offering good acceleration to keep up with highway traffic. Power is smooth and pulls evenly, while the transmission shifts evenly when you're asking it for more power.
The ride quality is also stellar. Between the smooth suspension and clean handling, this is clearly a vehicle for people who need to do a lot of driving. For a busy person with a family who needs to drive around town a lot, these are some pretty great features. All of this goes hand-in-hand with a comfortable interior that is amply stocked with tech and safety features.
Interior
The materials on display in the Seltos' interior are simple and straightforward, which all works well for the vehicle. Despite a more measured appearance than an SUV like the Telluride, the Seltos still manages to come across as refined and nice, if not exactly luxurious. There's a lot of black plastic on display, but it all looks reasonably nice.
A 10.2-inch touchscreen pulls infotainment duties, doing a good job of running Kia's UVO infotainment OS. The interface is snappy, quick to respond and easy-to-use. As you might expect from a tech-focused company like Kia, the Seltos' infotainment system is compatible with both Android Auto and Apple CarPlay, allowing you to use your smartphone's features through the robust in-car system. The best thing about this interior, though, is the full complement of safety features.
Safety Features
Six airbags might sound like a lot, but you'll be glad to have them if you get into an accident. Options for automatic braking in an emergency are available, as is rear cross-traffic alerts and pedestrian detection. There's also an impressive and comprehensive suite of lane-keep assist technology. Kia's marketing claims this feature is robust enough to keep you in your lane even when you've got your hands off the wheel. This system works in tandem with an adaptive cruise control to allow you to somewhat automate highway driving.
The 2020 Seltos isn't confirmed to be coming stateside just yet. However, given how impressive the little crossover looks, we'd be surprised if we didn't see it here very soon.