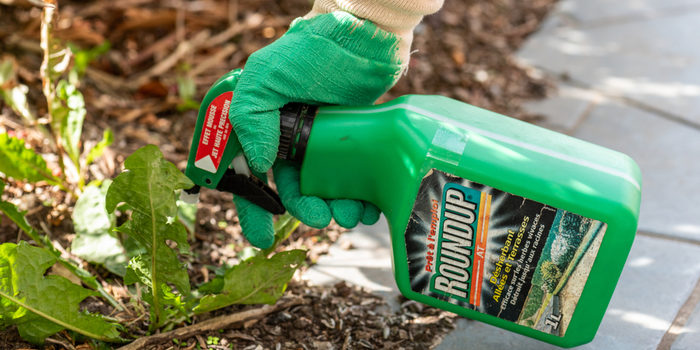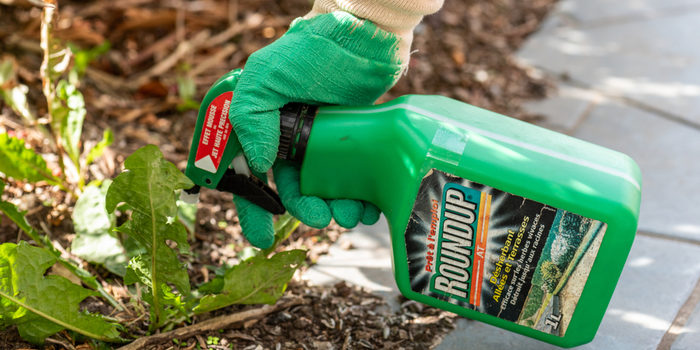 Monsanto, the company that makes Roundup weed killer, is in a bit of hot water recently due to new lawsuits over their weed killer...
Monsanto, the company that makes Roundup weed killer, is in a bit of hot water recently due to new lawsuits over their weed killer formula. The first case to go to trial, wherein former groundskeeper Dewayne Johnson sued the company after being diagnosed with non-Hodgkin's lymphoma, resulted in the plaintiff being awarded a $289 million verdict.
This has led to a sudden surge in interest in the Monsanto Roundup case. Class action suits are now underway for people who have used Roundup and then been diagnosed with non-Hodgkin's lymphoma. There are legal teams offering free case reviews, and many people who have been affected may be owed money from litigation against Monsanto.
Is Roundup Dangerous?
At the time of this writing, the only organization to outright state that glyphosate is a potential carcinogen is the International Agency for Research on Cancer. Their findings hold that glyphosate, the main chemical found in Roundup, is a "probable" carcinogen. Interestingly enough, the EPA continues to deny the potential health hazards of glyphosate.
In fact, the EPA recently published (and hastily took down) a paper with numerous inaccuracies claiming that glyphosate was actually not a carcinogen. In 2013, the EPA changed regulations defining what the safe level of glyphosate in soybean and oilseed crops was, allowing Monsanto's product to be marketed as "safe". This has led to some lawsuits alleging that the EPA has been doctoring research on behalf of Monsanto.
Global Context
Monsanto is a global mega-corporation that operates all around the world. The class action suit against them is a major factor in recent protests against the company's business practices. Globally, the company has come under harsh scrutiny in places like Germany. There, many people are protesting the projected merger between Monsanto and German company Bayer.
Ostensibly, the merger is to increase Monsanto and Beyer's global reach and to pool their considerable resources. Many have speculated, however, that the move is to allow Monsanto to hide its name by operating globally as just "Bayer." This would allow Monsanto to avoid negative associations with its old name, while rebranding itself as a clean and respectable agriculture company.
Bans
In France, Roundup was banned in 2015 following many protests including professional chefs. In an open letter, over 100 chefs in France wrote "citizens cannot stand by and watch their plates be filled with chemicals." The Netherlands joined France in banning Roundup, and the two have been pressuring the EU to ban the product altogether.
The EU voted against a 15-year license for glyphosate recently, and instead only offered an 18-month extension to the product. In light of the current class-action suit and other litigation going on in America, however, it is likely that the product will be pulled before long.
Similar Suits
Many lawsuits are ongoing in relation to glyphosate's potential status as a carcinogen. Monsanto themselves have sued the state of California for allegedly "falsely listing" glyphosate as a carcinogen. Quaker Oats, another mega-corporation involved in agriculture, has also been sued over "deceptive labeling." The plaintiffs in that case are claiming that Quaker Oats labelled products "all-natural" when they had traces of glyphosate residue on them.
Numerous other similar suits are cropping up in the US legal system as products like baby food and wine are also found to contain traces of glyphosate. As these cases unfold, it becomes clear that use of Monsanto's Roundup product is likely to prove rather costly for several companies.
What This Means
For individuals, this means if you've been diagnosed with non-Hodgkin's lymphoma after being exposed to Monsanto's Roundup product, you could be entitled to monetary compensation. It would be worth contacting a relevant legal team to have them review your case.