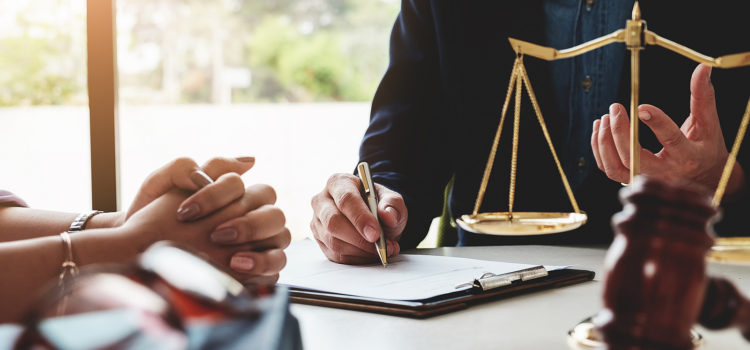 It's no secret that lawyers can be extremely expensive. The average hourly rate for a lawyer in America is $284 and even attorneys that...

It's no secret that lawyers can be extremely expensive. The average hourly rate for a lawyer in America is $284 and even attorneys that charge less can be too costly for some. If you don't have the cash to hire a lawyer, you don't have to worry. We've got the secret for people who can't afford a lawyer:
If you can't afford a lawyer, you should start by looking into Legal Aid.
Legal aid means any service that provides legal assistance to those that can't afford it otherwise. These services all provide pro bono—a Latin term meaning "for the public good"—services. Pro bono services are free and are important to ensure everyone is treated equal before the law and has the right to a fair trial.
There are many legal aid models out there. Here are some of the most common:
Legal clinics
These clinics usually have income and resource restrictions which make certain that those who can afford a lawyer do not abuse clinics out of stinginess. Clinics are often funded by the Legal Services Corporations, which was created by Congress in 1974 in effort to make legal services available to more people that truly can't afford it. They'll either have counsel working for them which help those in needs or can place people with firms or pro bono attorneys who have registered with the clinic.
Law firms
Some firms exist solely to provide legal aid. These firms are funded either by grants, Legal Services Corporations, or private donations. Legal clinics often know these firms and their specialties and will send interested clients in need for free legal services to the firms themselves for consultations.
Public Defender
Criminal defendants that can't afford to pay for an attorney luck out because the state can't legally prosecute unless it provides them with an attorney. The state will appoint you a Public Defender which is paid by the government — the same entity that includes the judge, prosecutor, police, and court personnel!
Pro bono attorneys
In addition to clinics and law firms which specialize in free legal services, individual lawyers of all specialties will usually represent clients free of charge. A pro bono attorney will donate their time and experience to aid a client who truly can't afford it.
Visit a law school near you
Students in law school clinics are usually certified to practice law under a faculty member who is a practicing attorney. Many law school clinics represent low-income individuals too!
You may not know this secret, but the American Bar Association recommends all lawyers in the US donate fifty hours of free services per year. Some lawyers do more, of course, while others do less. Some state or city bar associations actually require attorneys to donate time over the course of a year!