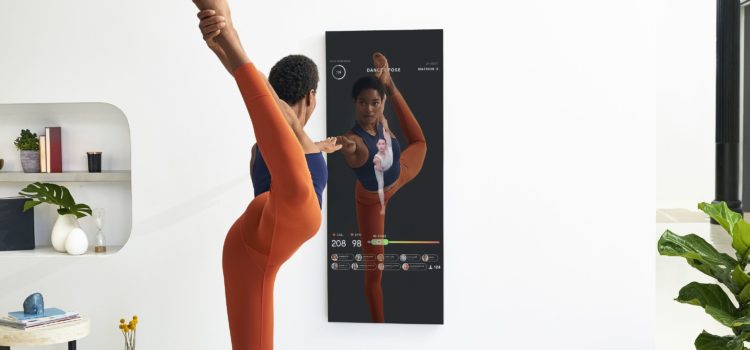 Who loves going to a gym to get a sweat on- raise your hand. Who would rather work out from the comfort of their...

Who loves going to a gym to get a sweat on- raise your hand. Who would rather work out from the comfort of their home with an extensive library of ever-expanding workouts- raise your hand… I thought so.
In the last couple of years, the popularity of at-home connected workout devices has expanded exponentially. Right now, there are two different forms of workout dominating the space. We've done the research and broken down the benefits and downsides of each.
Work Out is What Matters
The popularity of class-based workouts has grown steadily over the years. Whether it's cycling or body-weight based workout, the concept is the same. Use only a small amount of tools, add a motivating instructor and get your heart rate up. This has been the formula for decades. Except now, you have access to all of these things at home.
Peloton, an at-home workout bike, claims that they currently have over 500,000 users using the bike or app. It features a Wi-Fi–enabled, 22-inch touchscreen tablet that streams live and on-demand classes and allows the rider to compete with other participants for a strenuous cardio workout.
A hard ride on the Peloton can burn between 400 and 600 calories in a single hour-long ride. Over time, you'll also increase your VO2 max by leaps and bounds. This is important for athletes because it's a measure of how well your body is utilizing oxygen.
Mirror offers a variety of workouts from numerous expert trainers. You have a wealth of information reflected back to you throughout your workout. Have an Apple watch? You can pair it to the Mirror to show how your current heart rate compares to your target heart rate. The fact that it's a mirror is also something that reviewers consistently mention as one of their favorite attributes. You get a live view of how your form compares to that of your trainer. One of the biggest features that sets it apart is its personalization. You have the option of listing any injuries that you have and the mirror will show you alternative forms of the workout to the side of the screen.
Cost to Own
The Peloton bike requires a small amount of assembly, but don't worry the price of the Peloton includes delivery and assembly by their team. Peloton also requires you to subscribe to their $39 a month archive of unlimited online classes. The first-year cost to own of a Peloton bike is roughly $3,000 and $500 every year after that.
The mirror appears to be an easier option for setup. However, Mirror strongly advises you use their professional wall mount installation services which cost a flat $250 (including shipping.) Combine that with a required minimum $39 a month subscription and you're looking at a minimum first-year cost of approximately $1,963 plus $500 every year after that.
These first-year costs are estimates based on the bare-bones packages of both these at-home devices. However, both encourage purchasing additional goodies to take advantage of their full catalog of courses.
Whichever device you chose, the ultimate determiner oh whether you reach your goal is dedication. They both provide excellent heart pumping workouts that are guaranteed to transform your physique.