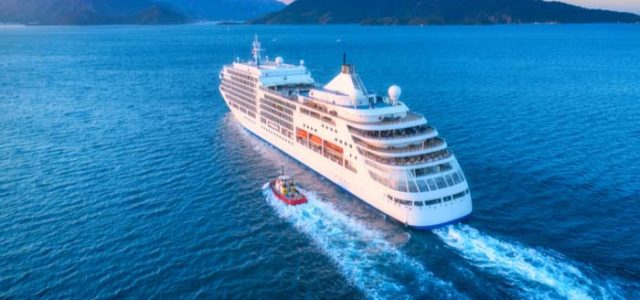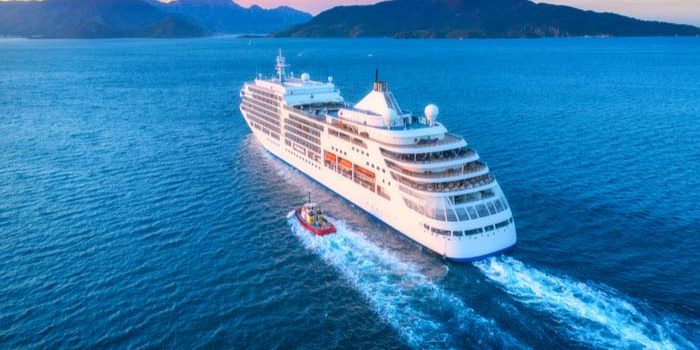 If you're looking to get away for a while and enjoy a nice vacation, you might be thinking of taking a trip to Europe....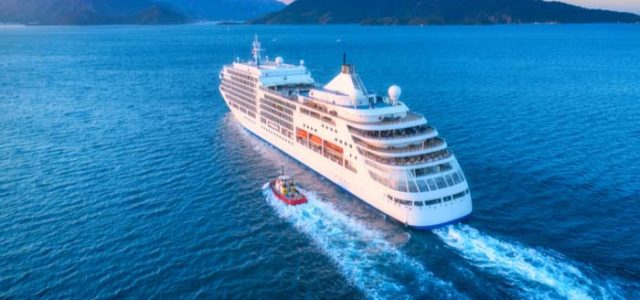 If you're looking to get away for a while and enjoy a nice vacation, you might be thinking of taking a trip to Europe. After all, it's a continent full of history, ancient buildings and cultures that are fascinating to learn about. However, traveling to Europe can be a bit stressful when you're just trying to enjoy your vacation. There's so much to do, and traveling all over is a bit of a feat in terms of scheduling and planning.
Thankfully, there's a much simpler way of traveling around Europe that also turn your travel time into leisure time: cruising. Cruise boats are as much giant floating resort hotels as they are a means of transportation, so if you're looking for a relaxing way to visit some amazing locales, a cruise boat is the right call for you. Here are some of the best cruises to Europe you can find.
Seabourn Ovation
First sailing out in 2018, the Ovation is the newest ship in Seabourn's fleet. The luxury cruise liner carries up to 600 passengers and has been described as "intimate," offering a nearly one-to-one ratio of crew to passengers. The storied luxury of Seabourn is on display on the Ovation, as well, with the food and amenities onboard described as "decadent". Every passenger room on the boat offers a veranda with an ocean overlook, and every room has flat-screen TVs and a complimentary in-suite bar.
Passengers can opt for upgrades like the "Pure Pampering" package, which means your baths will be drawn by your suite stewardess. The cruise liner often takes routes through the Mediterranean, though it also visits Northern Europe and even offers cruises through the British Isles. No matter what part of Europe you're interested in seeing, Seabourn Ovation is a great ship to do it on.
Celebrity Reflection
The Celebrity Reflection was first introduced in 2012, and it had a renovation in January of 2018. The Reflection has room for up to 3,046 passengers, and offers unique amenities like the Game On club, which has huge, flat-screen table games, which is great for teenagers or gamers. There's also a top-deck Lawn Club, giving guests a naturalistic area for relaxing on the boat. Also available on this ship is the Alcoves, an extra-charge area that allows for smaller crowds and cabana-style lounging.
There are twelve different restaurants aboard the Reflection, though of them seven cost extra to dine in. Most of the cabins offer verandas with ocean overlook, and all of them come equipped with flat-screen TVs and minibars. There's also the option to upgrade to an Aqua Class cabin, which grants the passengers 24-hour butler service and direct access to the spa. The boat splits its time between the Caribbean and Europe, though it's a blast to be on in either region.
Viking Sea
As the name implies, the Viking Sea is a luxury cruise liner that cruises all over Europe. It often offers cruises through the Mediterranean, across various beautiful locales such as Rome, Venice, Barcelona and Athens. The ship was introduced in 2016, and is on the smaller size, accommodating only 930 passengers. This smaller size allows it to visit smaller ports, such as Norway and Bergen. The ship is, notably, extremely luxurious for all passengers.
Case in point? Every cabin has heated floors, king-sized beds, flat-screen TVs, balconies, and even complimentary wi-fi. Noteworthy attractions on the boat include a unique infinity pool on the nose of the ship that gives the illusion of swimming in the ocean. Between this and the numerous options for delicious cuisine, it's hard to go wrong with the Viking Sea as your ship of choice for a European cruise.