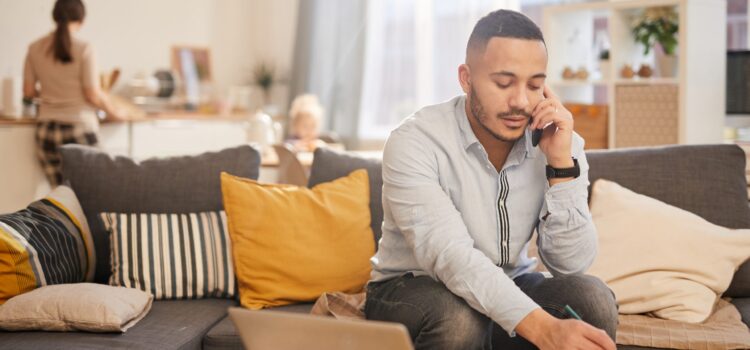 Has 2020 shaken your companies thoughts on work from home? Your employees like it and their productivity is high. Offering work from home as...

Has 2020 shaken your companies thoughts on work from home?
Your employees like it and their productivity is high. Offering work from home as a staple of your company opens up your ability to recruit anywhere in the world and save a ton on monthly office spaces… but, you're really not sure that you can effectively manage their work and keep it secure.
This is where cloud computing, along with mobile technology, provides your customers' employees the ability to work from any location that has internet access, via a virtual desktop or remote infrastructure.
Cloud computing provides flexibility
Cloud technology is what enables employees to work from any location, giving them access via a virtual environment to the same information that they'd have access to from the office. Collaboration and communication tools ensure that your customers' employees can use the latest techniques and complete work at the same level as they would be able to from their office desktop.
Employees can access documents and data that they need by using specific credentials to maintain security at the same time as giving them flexibility to work from home or any other location. This can be useful when your customers have multiple office locations, such as if they have a primary central office and smaller remote offices from additional locations. Cloud technology provides a greater level of flexibility and shared access to information centrally accessible via a single server.
Increasing security for remote working
Despite concerns your customers might have about security, cloud computing can actually work towards increasing their overall security levels as a business. Security measures can be put in place, such as user-specific passwords and encryption of files when there are attempts to open these by unauthorized users. Additional security measures can be implemented in the event of mobile devices or laptops being lost or stolen to prevent a security breach, so your customers need not worry about cloud computing compromising high levels of security in favour of remote working capabilities.
Scalability for growing businesses – in the office and remotely
Cloud computing also enables your customers to accommodate a large increase in a remote workforce very quickly, since employees can use their own mobile devices and laptops without incurring additional hardware costs. They can also access internal information via the cloud wherever they choose to work, and on any device. As long as each user is provided with access details, new employees can easily be granted access to all of the information that they will need, without them ever having to visit the office at all. This is ideal when there is restricted physical office space to scale up, and there is no restriction on the number of remote workers.
Cloud computing and the future
Cloud computing can offer a greater level of flexibility, security and scalability to your clients by enabling remote working. Find a specialist